Pakistan
Dozens of PPP workers of Kurram Agency threaten to resign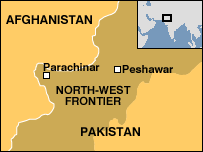 Dozens of PPP workers threaten to resign in protest against what they says ppp government failure to lift the imposed siege on Parachinar ,reliable sources told.According to the Shiite News Correspondent, Kurram Agency Parachinar where majority of tribal are supporters of PPP but dozens of ppp workers threaten to resign in protest against the failure of their leadership.
The PPP workers opined that that they are working with this party for last four decades and Zulifaqar Ali Bhutto visited Parachinar declaring Paradise like valley as Switzerland by doing developmental work also,after that Late Benazir Bhutto visited Parachinar by starting PIA flights.
The angry workers told that current PPP govt leadership both President & Prime Minister neither visited Parachinar nor did any positive step taken by the present government for the betterment of the agency.
They criticized the Government over their failure to lift the three years long illegal besiege of Kurram Agency by the Taliban Terrorists.
They further added that Benazir Bhutto started PIA Flights for Parachinar but former Military Dictator Musharaf closed the PIA Flights ,while current govt instead of resuming PIA Flights as tribute to Late Benazir Bhutto is going on the path of Musharaf by adding miseries.Angry workers told that they have conveyed the sufferings of be-siege Parachinar Like Gaza in Palestine to all leadership of PPP including President & Prime Minister but they are not taking any steps to address their concerns,which show that the current ppp government is powerless and all powers all with military Establishment who are torturing patriotic people of  Parachinar like their ex-dictators Zia and Musharraf regime,they blamed.
The PPP workers give the threat to resign from PPP, if the Government will not hold the operation against the Taliban's and open the Tall-Parachinar road with addition to resume PIA Flights with in month.
Back to top button