Pakistan
Nation will not forget the sacrifices of martyrs, Allama Raja Nasir Abbas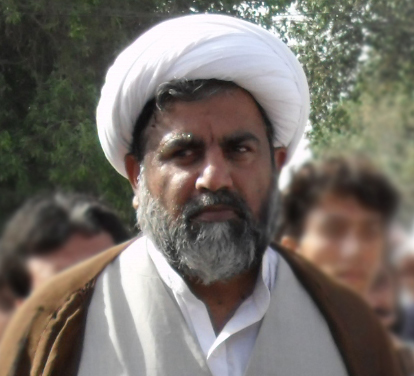 Majlis Wehdat Muslimeen (MWM) delegation led by party Secretary General Maulana Raja Nasir Abbas in his recent visit of Quetta visited the homes of the martyrs of Al-Quds Rally Quetta.
Majlis Wehdat Muslimeen (MWM) Central leaders Maulana Ameen Shaheedi, Maulana Shabir Raza Bukhari, Sarfaraz Hussaini, ISO Central vice President Rehman Shah, Ali Reza, Amir Toori, Maulana Maqsoodi Doomki, Maulana Syed Hashim Moosavi and others were also  present on the occasion.
Maulana Raja Nasir Abbas expressed his deep sorrow over the lost of previous lifes in the suicide bomb attack in Al-Quds Rally and declared these martyrs of Al-Quds rally as the martyrs of Al-Aqsa.
He said that the nation would not forget the sacrifices of the martyrs and demanded of the government to arrest the culprits involved in the barbaric attack on Al-Quds Rally.
He alleged that Balochistan government has completely failed to arrest the terrorist of banned terrorists organizations involved in the terrorist attack and target killing of innocent people.
MWM top stalwart also visited the injured's of Al-Quds rally and inquire about their health.
Meanwhile, According to the Shiite News Correspondent, MWM leaders also visited the Quetta Press club to express condolence over the martyrdom of journalists in the bomb blast in Al-Quds rally and assured the full cooperation of the organization to the journalists fraternity.