Pakistan
Students Organizations demands high-level judicial commission to probe Al-Quds Rally attack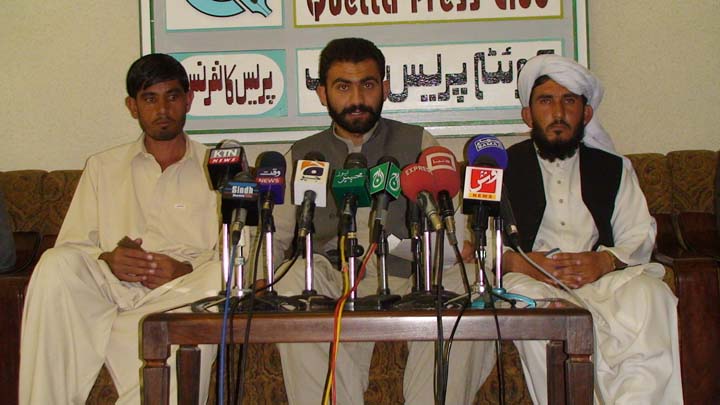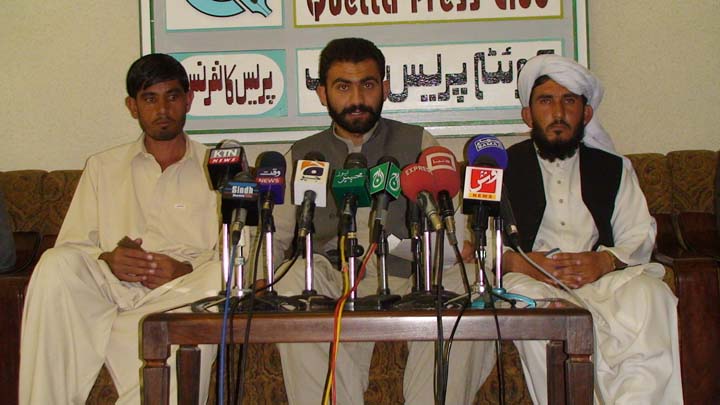 Muttahia Talba Mahaz (MTM) leaders have rejected the Government's tribunal to probe the Al-Quds rally attack and demanded of the establishment of high level judicial commission to probe the Al-Quds rally attack.
Addressing the press conference at Quetta Press Club, MTM leaders Amir Abbas Toori of Imamia Students Organization (ISO), Abdul Hameed Mansoori of Jamiat Talba-e-Arbia (JTA), and Nooruddin of Islami Jamiat Talba (IJT) paid rich tribute to the martyrs of Al-Quds Rally  Quetta saying that now the blood of people of Pakistan were also included for the freedom of Holy Al-Aqsa Mosques.
They thanks the Chief of Hezbullah Syed Hassan Nasarullah and Islamic Movement of Hammas over the statements to condemn the suicide bomb blast in Al-Quds Rally and expressed solidarity with the families of martyrs and people of Pakistan on this barbaric act.
MTM leaders claimed that the conspiracy of suicide bomb blast in Al-Quds rally Quetta was made at Washington and Tel-Aviv adding that local agents of Zionist were involved in this heinous crime.
Rejecting the investigation tribunal made by the Balochistan Government to probe the Al-Quds rally incident, The leaders of Student Organizations said that Balochistan government was a failed government and demanded of the constitution of a high level and impartial judicial commission of High Court Judges to investigate the attack on Al-Quds Rally to expose the real faces of criminals and culprits involved in the attack.
They said that the ongoing incidents of terrorisms and target killing in Balochistan shows the negligence and failure of the Balochistan government and alleged that Government of Balochistan patronage the terrorists involved in the target killing of innocent people.
They expressed condolence with Hezbullah Leader Syed Hassan Nasarullah, Hammas leader Khalid Mishal and Jehad-e-Islami chief Dr Ramadan Abdullah over the lost of precious lives in the suicide attack on Al-Quds Rally.