Pakistan
Quetta: Police arrests Shia Leader Maulana Hashim Moosavi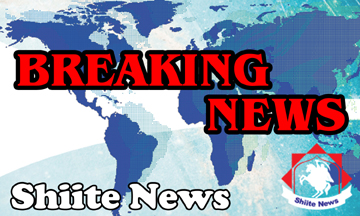 Balochistan Police on Tuesday arrested the Majlis Wehdat Muslimeen (MWM) Central leader Maulana Syed Hashim Moosavi along with three activists of MWM from Quetta.
According to the details, Maulana Syed Hashim Moosavi was arrested by the biased Police Administration of Quetta outside the local Mosque at Alamdar Road Quetta over the charges to organize the Al-Quds Rally at Quetta. Later Maulana Hashim Moosavi  was shifted at  City Police Station Quetta.
Sources said that Chief Minister Balochistan Aslam Raisani and Federal Minister Rehman Malik on the directives of United States Consulate General  in Quetta decided to start the crackdown against the organizers of Al-Quds Rally Quetta rather than arrest the Zionists terrorists involved in the suicide attack on Al-Quds Rally.
US consulate general in Quetta in his confidential meeting with some Hazara nationalist leaders directed them not to raise their voice against the government operation against the anti-US and Israel Shia leaders.
The arrest of noted Shia leader Syed Hashim Moosavi exposed the heinous agenda of Balochistan government, which has failed to arrest a single terrorists involved in the genocide of Shia Muslims in Balochistan.
MWM General Secretary Maulana Raja Nasir Abbas, Maulana Ameen Shaheedi, Maulana Hassan Zafar, Maulana Ahmed Iqbal, Jaffaria Alliance Leaders Allama Abbas Kumaili, Maulana Hussain Masoodi, Allama Baqir Zaidi, ISO Central President Adil Bangash, Aamir Abbas Turi, Maulana Maqsood Domki and others strongly condemned the arrest of Shia leader Syed Hashim Moosavi and demanded of the government to immediately release the Shia Cleric.
They said that Balochistan government has failed to protect the culprits involved in the genocide of Shia Muslims saying that they would not tolerate the arrest of Shia leaders.
End.