Pakistan
Israel wants to disunite Muslim Ummah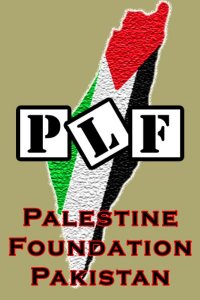 Israel wants to disunite Muslim Ummah through sectarian war in Pakistan to ruin the work for Palestinian cause in Pakistan.Zionist agents are involved in the Quetta bomb blast this statement was given by the Central spokesman of Palestine Foundation Pakistan Sabir Karbalai during General body meeting.
According to the Shiite News Correspondent,'He said that bomb blast in the rally taken out  to support Palestinians and to liberate Al-Quds is  Zionist conspiracy and it glimpse the aggression of Israel on innocent Palestinians.
On this occasion Sabir Karbalai said that Palestine Foundation Pakistan expresses solidarity with the families of Quetta blast martyrs and on this incident they support the injured of the blast and is with them on every step. Muslim world should be united now on Palestinian cause and efforts should be made to liberate Quds.Karbalai added.
Israel wants to disunite muslim and is developing dissension among Muslim so Muslim should be vigilant and united to resist the conspiracies of Israel. At last Sabir Karbalai said that we will not let Israel to develop discord among Muslims in Pakistan and we would not let Israel successful in its objective.