Pakistan
Protest Demonstration and Sit-In by MWM Pak, ISO Pak and I.O. Pak.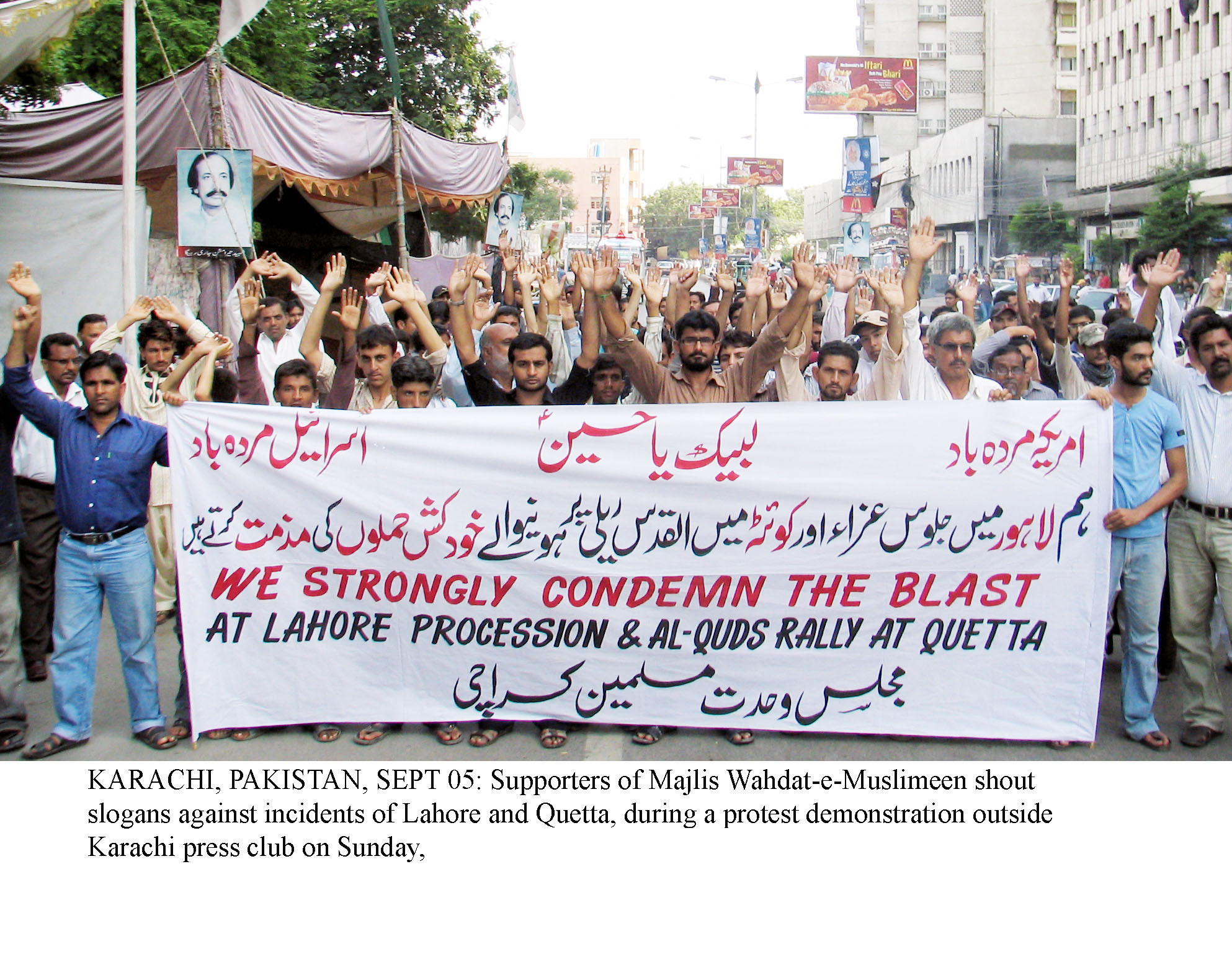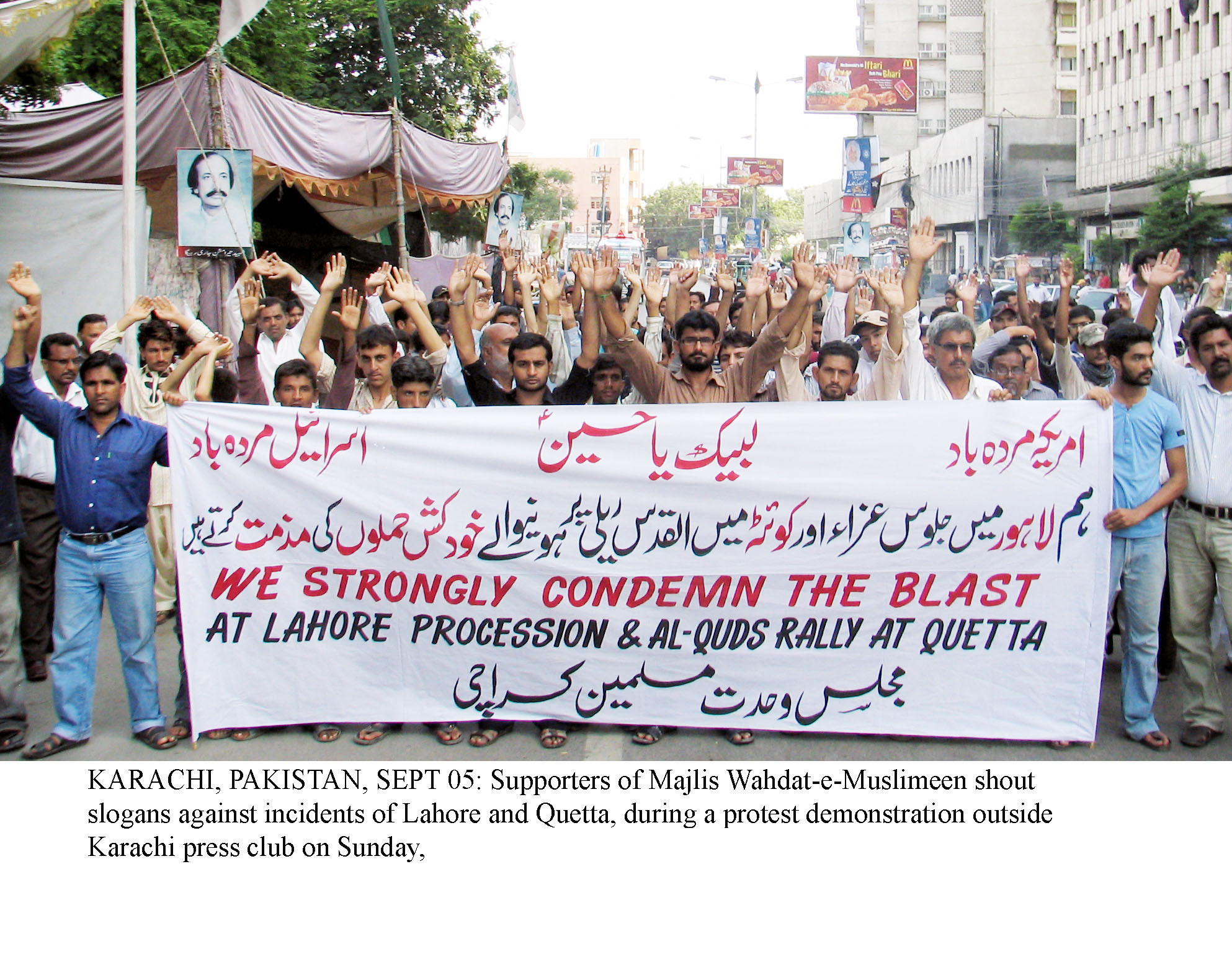 Terrorists of Lahore and Quetta blasts should be arrested otherwise responsibility will be on Government: Allama Ijaz Bhahishti, Taqi Haider
On the appeal of country wide protests by MWM Pak and ISO Pak over the deadliest attacks at Quetta and Lahore, a large protest demonstration and sit-in was held in front of Islamabad Press Club. The demonstration was attended by a large number of people including women and children. The demonstrators were chanting slogans against US, Israel and their followers in the shape of banned Taliban, Lashkar-e-Jhangvi and Sipah-e-Sahaba. The demonstrators observed a sit-in of more than two hours and demanded immediate arrest of criminals.
Addressing the protestors MWM Pak coordinators Allama Ijaz Bhahishti, Allama Muhammad Hussain Mobalighi and Allama Faraz Naqvi strongly condemned Quetta and Lahore deadliest attacks and urged government to immediately take the stern action against the terrorists involved in the heinous attacks. They warned government to arrest terrorists and their leaders and execute them otherwise government would be considered ally of terrorists.
They demanded of the Government of Balochistan to immediately sack IG Balochistan for his incompetence and failure to protest the innocent citizens despite of the threats already there. They also demanded Punjab government to immediately remove "Unlawful" Minister Rana Sanaullah whose links with terrorists' organizations are evident.
ISO Pak Rawalindi/Islamabad Divisional President Taqi Haider said that an independent judicial inquiry should be carried out for Quetta and Lahore incidents. He showed grave concerns and condemned the involvement of security forces of shooting the demonstrators. He also condemned the involvement of US in Pakistani affairs and termed it the basis of all evils.
Allama Murtaza Poya criticized the interior minister Rehman Malik statement of restricting religious processions and peaceful processions and declared it against the basic rights of Msulims citizens of Pakistan. He urged the minister to take back his remarks and warned not to give such irresponsible statements in future.
IO Pakistan leader Hameed Rizvi urged the unity among Muslims in addressing terrorism and security of religious processions and holy places. He also criticized the silence of some parties over such attacks and termed it favor for the terrorists.      
The demonstrators were dispersed peacefully after staging demonstration and a long sit-in.