Pakistan
Two 'Lashkar-i-Jhangvi terrorists held for killing of Shia MPA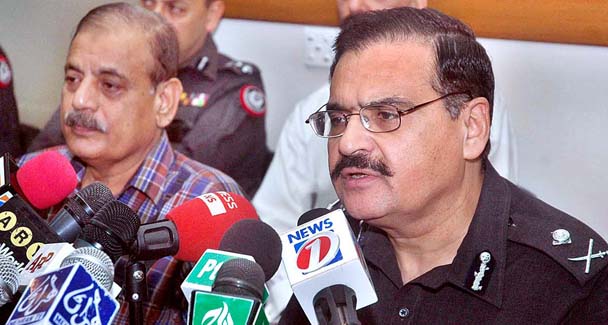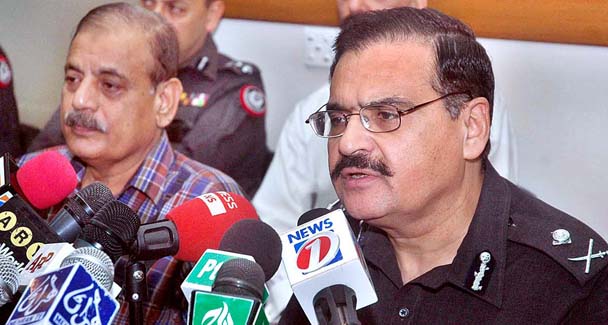 The Karachi police has claimed that they had arrested two suspected members of the proscribed Lashkar-i-Jhangvi who were allegedly involved in the recent string of sectarian killings, including the assassination of Sindh legislator Syed Raza Haider and Khadim Hussain son of Shia Cleric Mirza Yousuf Hussain, who was targeted in a mosque on Aug 2.
Speaking at a press conference, Inspector-General of the Sindh police Sultan Salahuddin Babar Khattak said that apart from the killing of  the Shia MPA, the suspects were involved in the killing of two brothers — Syed Shahzad Raza and Syed Asif Raza — Agha Abid Shirazee, Dr Syed Abbas Haider, Khadim Hussain and Junaid Shakir.
The suspects have killed 11 persons in the city during the first six months of the year.
The arrests were carried out in Orangi Town late on Tuesday night by a team of the CID police.
Identifying the two suspects as Waseem alias Barudi and Abdullah alias Taimoor, the IG said Waseem earlier lived in Orangi Town before relocating to F.B Area. He had taken his BSc examination, whose results have not yet been declared. The suspect was arrested in 2001 in eight criminal cases but was released in 2008. He again got actively involved with the sectarian group.
The family of Abdullah alias Taimoor was from Sialkot, but he was born and brought up inKarachi.
He got his early education in Landhi, where he was working as a tailor. In 2004, he had a dispute with some neighbours and subsequently joined the LJ and became its active member, the provincial police chief said.
Taimoor had also gone to Afghanistan to get training. He was arrested in Sukkur in 2005 for being in possession of two suicide vests. However, he was released from jail in 2008, the IG said.
The other associates of the suspects are Qasim Rashid, Ayaz Abid and Akhlaq. Police have seized an AK-47 rifle, two pistols and explosives from the suspects.
Mr Khattak said the two belonged to the Shakil Burmee and Asif Chhotu groups of the banned outfit.
Pointing to the forensic evidence, the provincial police chief said irrefutable forensic evidence had been collected in some of these cases of sectarian killing.
A video clip showing the suspects' confessional statements was played at the press conference. Except for the eyes, the suspects' faces were covered in the video.