Pakistan
PLF Leaders Welcomes the UN Steps against Israel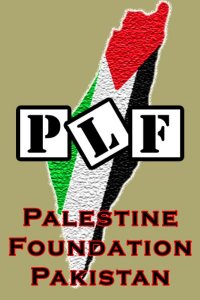 Leaders of Palestine Foundation Pakistan (PLF) on Saturday welcomes the United Nation steps to constitue a commission to probe the Israeli attack on Gaza-bound freedom flotilla.
According to the Shiite News, Palestine Foundation leaders Muzaffar Ahmed Hashmi, Qazi Ahmed Noorani, Maulana Munawar Naqvi, Sabir Karbalai and others in their joint statement urged the  United Nation to trial the Zionist regime Israel over the Israeli brutal attack on the flotilla.
They emphasized the United Nation to perform its due role to end the three years long illegal social and economical blockade of Gaza.
The leaders announced to celebrate the 4th  anniversary of Hizbullah's victory against Israel saying that PLF will organize the various programmes to celebrate the victory of Hizbullah against Zionist regime in Pakistan.