Pakistan
PLF leaders condemns Israeli aggression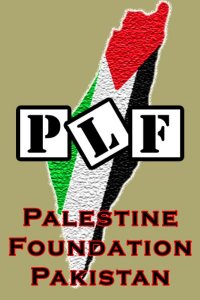 Palestine Foundation Pakistan (PLF) on Wednesday strongly condemned the Israeli aggression on Lebanon Army and Lebanon border saying that Israel is taking last breath.
In their joint statement, PLF leaders Maulana Qazi Ahmed Noorani Siddiqui, Maulana Munawar Naqvi, Muzaffar Ahmed Hashmi, Osama Bin Razi, and Sabir Karbalai demanded of the United Nation, European Union, OIC and Arab league to take action against the Israeli aggression on Lebanon Borders.
They appealed to the World Community to continue their efforts to send the Freedom Flotilla to break the illegitimate besiege of Gaza saying that people of Gaza was suffering the Israeli besiege from the last two years.
The Palestine Foundation leaders applauded the Lebanese Army's bravery against the incursion, which they denounced as violation of Lebanon's sovereignty.
Back to top button