Pakistan
Wahdat Train March Commence from Karachi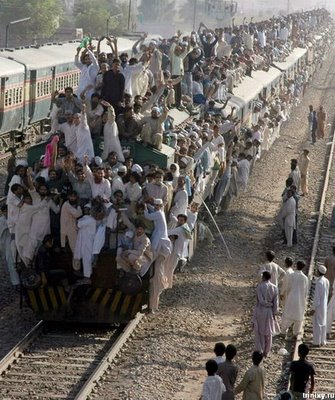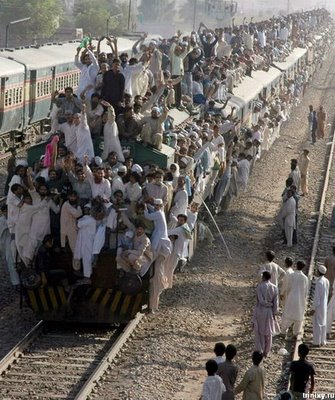 Wahdat Train March of Majlis-e-Wahdate Muslimeen (MWM) commenced on Friday from Karachi Cantt Station to attend the Central Wehdat-e-Millat Convention of MWM to be held on 1st August at Islamabad. The Prime objective of organizing the said national gathering is to express solidarity with the people of Kurram Agency, Quetta, D.I.Khan and Karachi, who are being targeted by
 the killers of outlawed Nasabi-Wahabis Organization across the Country.
 
Thousands of activists of Majls-e-Wahdate Muslimeen and Imamia Students Organization (ISO) gathered at the Cantt Station to participate in the Train March. They were chanted the slogans of Labaik-e-Ya Hussain (AS), Down with USA and Israel.
Addressing the marchers at Cantt Station platform, Majlis-e-Wahdate Muslimeen (MWM) Central leader Maulana Sajjad Rizvi, Allama Salman Hussaini and Mohammad Mehdi said that United States, Israel, India and their agents have involved in the ongoing terrorism acts including suicide-bombing and target killing incidents in the country.
They demanded of the government to arrest the terrorists and their patrons involved in the incidents of Datadarbar, Nishtar Park, Aashura and Chehlum-e-Imam Hussain (AS) incidents saying that government has failed to arrest the terrorists involved in the target killing of Shia and Beralvi peoples.
They vowed that they would not allow the United States, Israel, India and their agents to destabilize the Pakistan through their conspiracies saying that they will sacrifice their lives for the stability and sovereignty of the country.
The leaders said that the people from across the country would attend the Wahdat-e-Millat Convention Islamabad saying that the massive participation of the masses in the convention will be given the clear message to anti-Pakistan elements.