Pakistan
Baluchistan: Wehdat-e-Millat Convention will hold on 1st August, ISO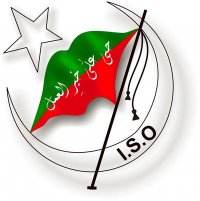 Imamia Students Organization (ISO) Baluchistan has announced to start the week to support the oppressed people and to condemn the non-Islamic (vulgar) Culture.
Addressing the press conference at Quetta Press Club, ISO Baluchistan President Aamir Abbas Turi strongly condemned the atrocities of  Zionist regime Israel against the oppressed people of Palestine.
He said that we would continue our support to the oppressed people of the world including the innocent Palestinian, who are suffering the atrocities of Zionist regime from last 60 years.
Commenting over the genocide of Shia Muslims in Pakistan, He said that the ongoing target killing of innocent Shia Muslims in Pakistan especially in Baluchistan was the part of international terrorism agenda.
ISO Provincial President condemned the criminal negligence of the Baluchistan Government on the target killing of Shia Muslims in Quetta, Mastung and other parts of the Baluchistan Province saying that the Provincial Government has failed to arrest the terrorists involved in the target killing of Shia Muslims.
Regretting the silence of Chief Justice of Pakistan Iftikhar Mohammad Chaudhry, Aamir Abbas Turi said that Mr Chief Justice was taken the suo-motto action on every issue but why he could not taken the suo-motto action on the prevailing situation of Kurram Agency Parachanar?
He added that more than 0.8 million population of Kurram Agency was suffering the beseige imposed by the Taliban terrorists from the last four years.
ISO Baluchistan President said that the Shia Community from across the country would converge in Islamabad on 1st August to hold the "Wehdat-e-Millat Convention and Istehkam-e-Pakistan Rally" to condemn the target killing of Shia Muslims in Karachi, Quetta, D.I.Khan and beseige of Kurram Agency Parachanar.
He said that the 1st August Convention of Islamabad will give the clear message to the Nasabi's and American Agents that Millat-e-Jaffari would not surrender in front of anti-Pakistan and evil forces.