Pakistan
JAP demands operation against terrorists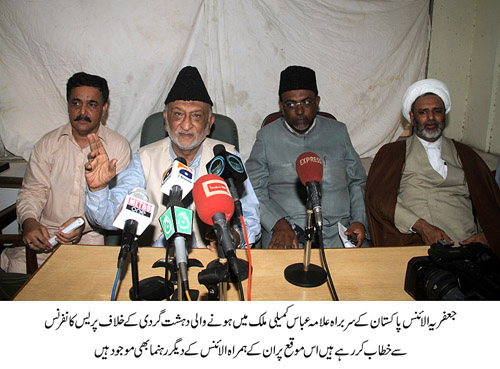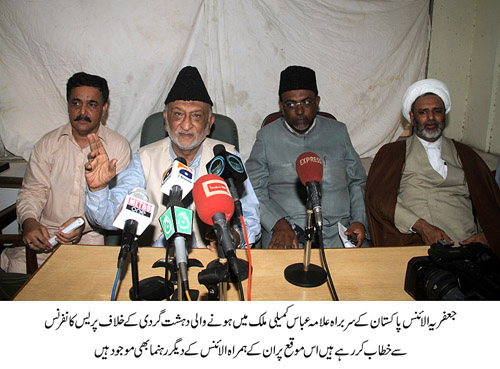 Jaffaria Alliance Pakistan (JAP) Allama Abbas Kumaili has demanded of the Parliament, Armed Forces, Clerics, Media and civil society to declare the war against religious extremists, while the entire nation will support them. Speaking at a press conference, held on Tuesday at JAP Office, JAP Chief said that this is the time to save the country from the menace of extremism saying that every Pakistani must perform his duty regardless of any discrimination of Shia, Sunni, Deobandi, Beralvi, and people from all walks of life. Every person should openly express their hatred to the terrorists, their patrons, supporters and sympathizers, he said and added that clerics and politicians will play their role to promote religious harmony and solidarity in the country. He strongly condemned the killing of 19 innocent people of Parachinar in an attack of Taliban saying that Kurram Agency was besieged by the terrorists of Taliban from the last four years.
He termed Kurram Agency as Gaza of Pakistan, saying that 0.8 Million population of the agency has been disconnected with the rest of country but the Government has failed to restore their writ on Peshawar-Parachinar Road. He questioned that why the Law Enforcement Agencies were remained silent when the Taliban terrorists had attacked the Convoy of Kurram residents under the security cover of Law Enforcement Agencies.
He asked that how long the 0.8 Million population of Kurram Agency— Parachanar can suffer besiege imposed by the Taliban terrorists.
Condemning the suicide bomb blast on Darul-Uloom-e-Mohammadia Sargodha, Former Senator Allama Abbas Kumaili demanded of the Chief Minister of Punjab Mian Shahbaz Sharif to immediately sack the Police officials of Sargodha, who had not present on their duties at a time of suicide bomb blast.
He asked that how the hidden relations of the Government with the terrorists, enemies of the country and anti-Islam elements will be continued?
He alleged that rulers were taking the support of terrorists elements to prolong their rules and their political interests.
He asked the Clerics belong from Deoband School of thought to separate themselves from the terrorism and terrorists and take bold stance against the terrorist elements.