Pakistan
Bibi Pak Daman annual urs begins in Lahore today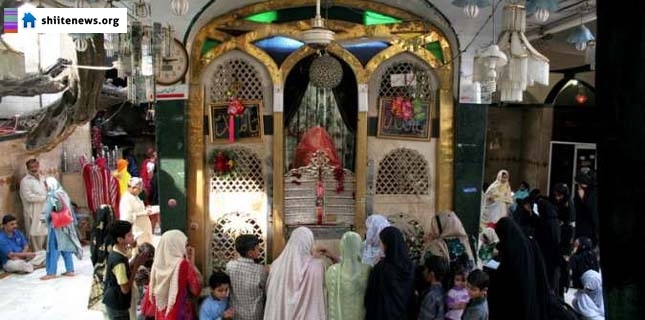 Sunni and Shia Muslims mark unity when it comes to the sanctity of the sacred shrines of great Islamic saints and Bibi Pak Daman shrine in Lahore is one symbol of this intra-Muslim unity where annual urs begins today.
Uzma Zaeem Qadri, a Member of Punjab Assembly who is wife of Punjab Minister Zaeem Qadri, is to formally inaugurate the 3-day annual urs programmes.
Shia Muslims respect the shrine calling it of Hazrat Bibi Ruqayya (AS) and regularly visit the shrine throughout the year and hold Azadari every Thursday night. Sunni Muslims call the shrine of Bibi Pak Daman and they also visit the shrine to pay respect.
Despite the repeated Deobandi/Wahhabi takfiri terrorist attacks on the shrines of great Islamic saints, the devotees never feared death and continued to come on pilgrimage from every nook and corner of Pakistan
Majority of the visitors to the shrine during the annual urs is women pilgrims.
The Hazrat Bibi Pak Daman shrine is said to be the final resting place of six women descended from the Holy Prophet Muhammad (PBUH).