Pakistan
Sargodha: 13 hurt in suicide bomb blast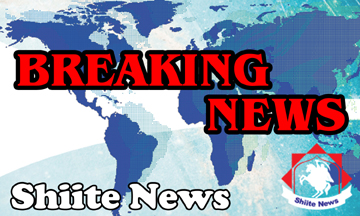 At least 14 Shia Muslims  wounded in the suicide bomb blast occurred at the main gate of Shia seminary and Mosque Darul-Uloom-e-Mohammadia near at Sharbat Chowk,sargodha.
According to the Shiite News Correspondent, A suicide bomber belongs from Nasabis (Wahabis)Terrorisits Organizations of Taliban and Sipah-e-Sahabah wanted to enter inside the Darul uloom Muhammadia Mosque to attempt the suicide attack on worshippres.
The blast occurred when the Maghrib prayer was being offered in the Mosque of Darul-Uloom-e-Mohammadia,14 shia Muslims worshippers injured in the suicide bomb blast.
Injured were taken to the DHQ Hospital. Five worshippers out of  13 injured in critical situation.
The mob gathered outside the mosque and started chanting slogans of labbaik Ya Hussain as and Yazidiat Murdabad.
"It is possibly a suicide blast," confirmed DPO Sargodha Zulifqar Shah.
he confirmed that 14 shia worshippers has been Injured in the explosion.
He said that the suicide bomber was stopped at the gate of the mosque but he blown himself up.
DPO told that maximum security is being provided to all the sensitive places in the district.
Back to top button