Pakistan
Daesh presence along Afghan borders with Pakistan, Iran, China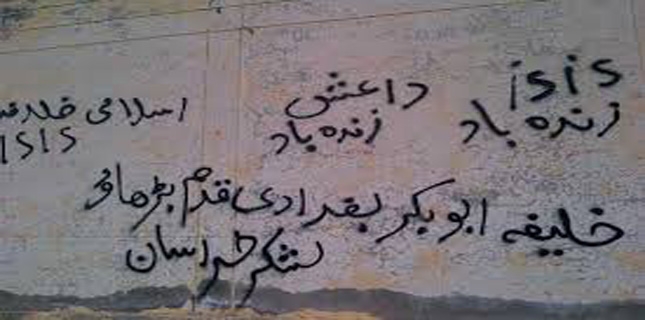 Foreign Office spokes­man Dr Muhammad Faisal expressed concern over the concentrated presence of the notorious takfiri terrorist group Daesh (ISIS) along Afghan borders with Pakistan, Iran, China and Central Asian Republics.
The spokesman said: "Russia, along with many other regional countries, have expressed repeated concerns on the presence and rise of Daesh (Arabic acronym for ISIS) and other terrorist groups along Pakistan-Afghanistan border, as well as with those of Central Asia, which is extremely worrying. We have repeatedly taken up the matter with all concerned to curb this development."
He also expressed concern over presence of Tehreek-i-Taliban Pakistan and JuA in Afghanistan. These terrorist groups have been involved in cross border attacks on Pakistan's military posts and civilian targets.
"India has developed a nexus with some of these groups and used them to orchestrate terrorist attacks in Pakistan," he added.