Pakistan
Deobandi Taliban claims responsibility for Karachi policeman's target killing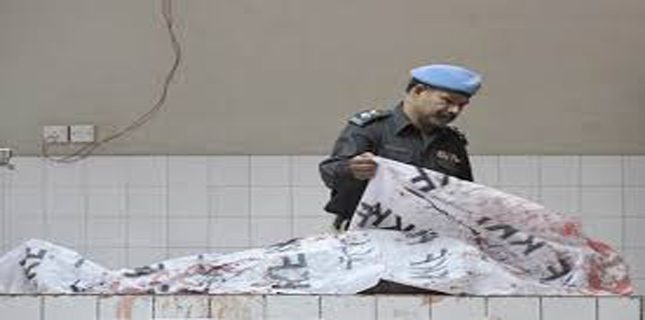 Banned takfiri Deobandi terrorist outfit Tehreek-e-Taliban Pakistan (TTP) has claimed responsibility for the life attack on the policeman who was shot dead on Friday morning in the Karachi's Nazimabad area while on his way to work.
Senior Superintendent of Police Central Irfan Ali Baloch said that TTP claimed responsibility for the attack on Shakir, who was part of the Deputy Inspector General (DIG) West's reserve force.
The SSP also termed the incident as a targeted attack.
The policeman was on his way to work when two unidentified men on a motorcycle opened fire at him, killing him on the spot.
Sindh Chief Minister Murad Ali Shah, Home Minister Sohail Anwar Siyal and Inspector General of Police A D Khowaja, all took notice of the incident and ordered DIG West to provide them with details of the case.