Pakistan
JAP to host APC against terrorism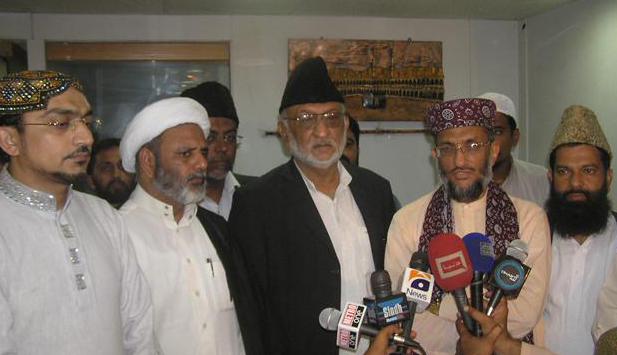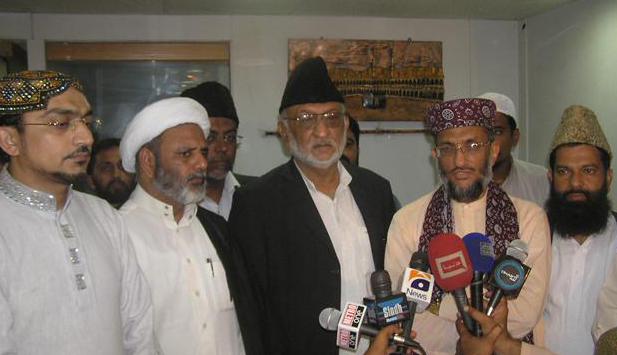 The Jafria Alliance Pakistan (JAP) has convened an all-parties conference in Karachi on Wednesday (July 7) to discuss target killings of innocent Shia and Beralvi Muslims, including doctors, in different parts of the country and the terrorist attack on Data Darbar.
The alliance made the announcement  after a JAP delegation, headed by its chief Allama Abbas Kumaili, held at meeting with Jamiat Ulema-e-Pakistan (JUP) Chief Dr Sahibzada AbulKhar Mohammad Zubari at JUP office in Karachi here on Monday to offer his condolences over the suicide attacks at the shrine of Hazrat Data Gunj Bux.
Allama Kumaili told the media that all the religious and political parties, irrespective of any affiliations, would be invited to the APC.
Jamiat Ulema-e-Pakistan (JUP) Chief Dr Sahibzada AbulKhar Mohammad Zubari and Allama Abbas Kumaili agreed to work for peace and harmony in the country.
They vowed that they would start the joint struggle against the religious terrorism and extremism in the country to bring out the country from present menace of terrorism.
They strongly condemned the attack on Data Darbar incident and called for devising an effective strategy to combat terrorism.
They said that the attack on Data Darbar was a highly condemnable terrorist act.
The religious leaders said that Islam prohibited killing of innocent Muslims and culprits who planned and attacked the shrine of Hazrat Syed Ali Hijveri were in fact enemies of humanity.
They asked how could the government curb activities of terrorists when the Punjab law minister was seen roaming around with leaders of the banned outfits, adding that officebearers of the banned outfits had close ties with federal and provincial governments.
Maulana Hussain Masoodi, Allama Baqar Zaidi, Shabar Raza, Ali Ahmar represents the JAP delegation. However, Qazi Ahmed Noorani, Shabir AbuTalib and others accompanied the JUP Chief.
Allama Abbas Kumaili accused the Punjab government of patronizing the terrorists of outlawed organizations Taliban, Sipah-e-Sahaba and Lashkar-e-Jhangvi.
The chief of the JAP also accused the Taliban of conspiring to destablise Pakistan and instigating a Shia-Sunni clash.
He expressed concern over the incidents of terrorism in the country and suggested a joint strategy to resolve this issue.