Pakistan
Syed Fayyaz Hussain martyred in Karachi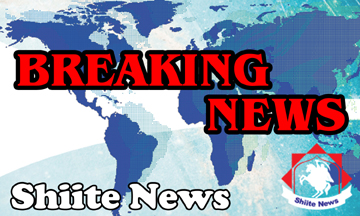 Syed Fayyaz Hussain son of Syed Salman Hussain martyred on Tuesday at Orangi Town 11 ½ near Rais Amrohvi Colony Karachi.
According to the Shiite News Correspondent, Syed Fayyaz Hussain received three bullets in his head as he was riding on his bike nea r Rais Amrohvi Colony Orangi Town 11 ½ Karachi.
His Janaza (funeral) will perform on today at Masjid-o-Imambargah Mohammadi, Habib Bank Quarters Orangi Town Karachi. He will be buried in local graveyard of Orangi Town.
Fayyaz Hussain, 29, was going to his office at 8:30 am morning when the barbaric terrorists of Nasabi's organization killed him.
Government has completely failed to protect the life of innocent Shia Muslims. The genocide of Shia Muslims continues in Karachi and other parts of the country but the authorities concerns have not arrested a single terrorist and their mastermind involved in the genocide of Shia Muslims in Pakistan.
This is the responsibility of the Shia leaders to be united and chalk out the strategy against the genocide of Shia Community in Pakistan as all the Nasabi's organizations have openly supported the terrorists of Sipaha-e-Sahaba, Lashkar-e-Jhangvi and Taliban on the directives of America, Saudi Arabia and Israel.