Pakistan
Mastung: Abdul Aleem Shot Martyred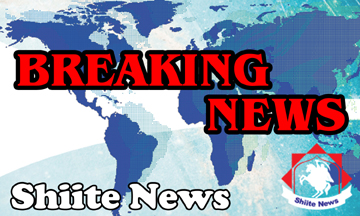 The target killing of Shia Muslims continues across the country including Mastung Balochistan as the terrorists of outlawed Nasabi's outfit Sipah-e-Sahaba and Taliban were martyred Abdul Aleem Mangi in Mastung, Balochistan
According to the Shiite News Correspondent, Abdul Aleem  who was owner of barber Shop in Mastung was martyred on last night on 28th, 2010 at 11:30 PM while he was going to home after closing his shop.
The killing of Abdul Aleem Mangi was a part of a series of Shia target killing incidents that have been going on in Quetta and Balochistan from the last five years.
The genocide of Shia Muslims in Pakistan continue unabated. Recent reports from  Quetta and Mastung (Balochistan), Dera Ismail  Khan, Kurram Agency, and Karachi are incontrovertible fact that the Holocaust of Shia Muslims, anti-Shi'ism and anti-Shia Pogrom have no match in the human history.
Where is United Nations, where are self-claimed champions on war on terrorism and their local allies? Where are human rights organisations, civil society, lawyers? Where are those who are legally bound to ensure safety and security of life, property and honour of all Pakistani citizens.