Pakistan
Sajid Abbas martyred by Nasabi's terrorists of Sipah-e-Sahaba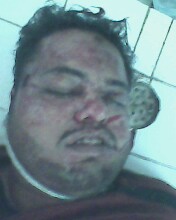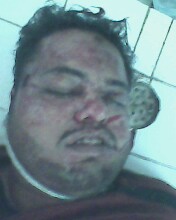 Another Shia Muslim Sajid Abbas son of Qamar Abbas martyred by the terrorists of outlawed Nasabi's outfit Sipah-e-Sahaba and Taliban.
According to the Shiite News Correspondent, Sajid Abbas age 28, running a Printing Press at Nazimabad, was gunned  down, when terrorists of outlawed Nasabi's Sipah-e-Sahaba riding a motorcycle  opened fire on him at Nazimabad No # 1 near Mehfil-e-Azakhan-e-Zainabia, when he was going to printing press.
The body of deceased has been shifted to Shah-e-Karbala Mosque Rizvia Soceity for funeral prayer. His funeral prayer has offered after Maghrib prayer at Shah-e-Karbala Mosque and buried at Shah Muhammad Shah graveyard.
The target killing of Shia Muslims are continued in Karachi as more than three Shia's martyed in the last two days but the administration and Law Enforcement Agencies have failed to arrest the terrorists involved in the target killing of Shia Muslims in Karachi and Pakistan.