Pakistan
Hammad Hussain martyred by Nasabi's terrorists of Sipah-e-Sahaba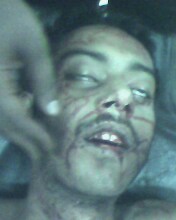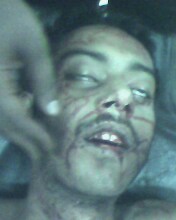 The target killing of Shia Muslims in Karachi continues with another Shia Muslim Hammad Hussain Kanji son of Murtaza Hussain Kanji martyred by the terrorists of outlawed Nasabi's outfit Sipah-e-Sahaba and Taliban.
According to the Shiite News Correspondent, Hammad Hussain Kanji 23, running a showroom of car, was gunned  down, when terrorists of outlawed Nasabi's Sipah-e-Sahaba riding a motorcycle opened fire on him at Rizvia Society Nazimabad, when he was standing outside the car mechanic shop. Shaheed Hammad Hussain Kanji got three bullets in his head.
Deceased was the son of All Pakistan Shia Action Committee leader Murtaza Hussain Kanji. The body of deceased has been shifted to Shah-e-Khurasan Soldier Bazar for funeral prayer.
The ulterior motives of the terrorist is to terrorize, the innocent Shia community by continious target Killing in Karachi, Balochistan, Quetta, D.I.Khan and other parts of the Country, as the Nasabi's terrorists organizations Punjabi Taliban, Sipah-e-Sahab , Lashkar Jahngvi have been heavily funded again and therefore they have regrouped in every parts of the country to create destablize the country through creating unrest and chaos. Government and law enforcement agencies have failed to arrest the terrorists involved in the killing of innocent people.