Pakistan
Banned Deobandi takfiri terrorist outfit has nothing to do with Sunnis: JUP president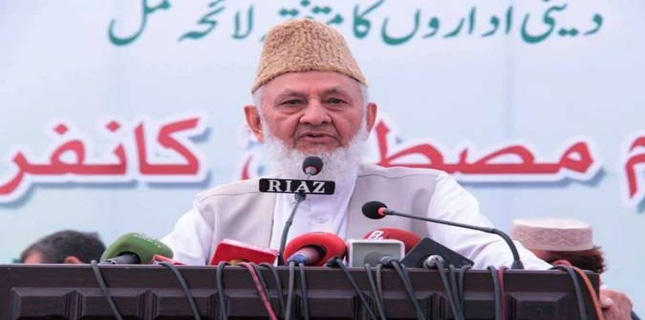 Sunni party Jamiat Ulem-e-Pakistan's president Pir Ijaz Hashmi has said that banned (Deobandi takfiri) terrorists outfit (ASWJ) has nothing to do with the Sunni Muslims.
"All Muslims love Ahl-e-Bait, the progeny of Hazrat Muhammad, the last apostle of God and Prophet of Islam and no Muslim can even imagine to dissociate from them," he said, speaking at a ceremony in Lahore.
He welcomed the matchless demonstration of unity of Sunni-Shia Muslims during Moharram. This pleasant environment of unity, fraternity and cohesion among Sunni-Shia Muslims should be continued for entire year even after Moharram and before too.
Pir Hashmi asserted that show of unity of Sunni-Shia Muslims would make Islam stronger and promotion of common points and ignoring the differences is the best way to promote intra-Muslim unity.
He clarified that action be taken against the banned terrorists outfit (who claimed itself to be Ahl-e-Sunnat wal Jamaat aka ASWJ) because they have no link with peaceful Sunni Muslims.