Pakistan
Karachi: Shia Rangers official Sohail Abbas Martyred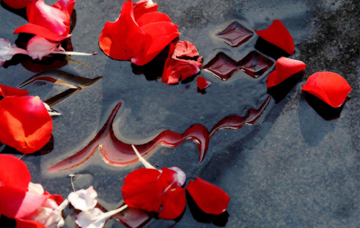 Ranger's official Sohail Abbas Shot Martyred.A rangers official Sohail Abbas was shot martyred in Karachi at Shoe Market Garden West as target killing of Shia Muslims continues in Karachi.
According to Shiite News, Sohail Abbasi 38, a clerk in  the Pakistan Rangers, was gunned down when terrorists of outlawed Nasabi's Sipah-e-Sahaba riding a motorcycle opened fire on him in the Garden police jurisdiction while he was standing at a bus stop.
After the incident, residents of the area informed the police, who reached the spot and during search of his body found his official identity card.
The police immediately informed the Rangers personnel who rushed to the spot, and shifted his body to the Civil Hospital Karachi for legal formalities. his body was shifted to his native town chakwal on Thursday.
He lived in Hassan Askari Village and worked as a clerk in the Rangers Head Quarters. He was the father of two children. Police said that his murder was due to target killing.
Government and law enforcement agencies are totally failed to capture killers. It seems that terrorists came from another planet and after action they disappear.