Pakistan
MWM starsts "Defa-e-Tasheo" campaign against the Shia genocide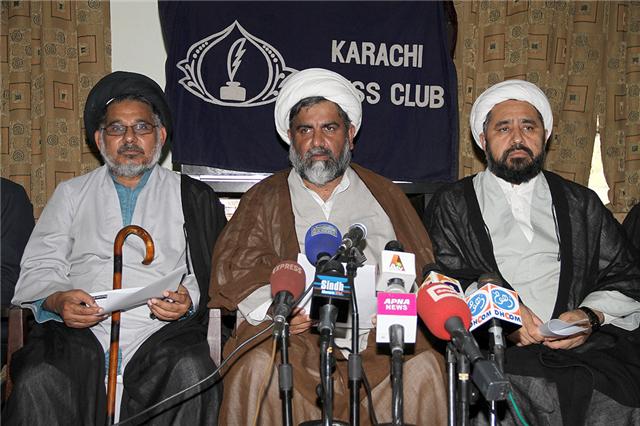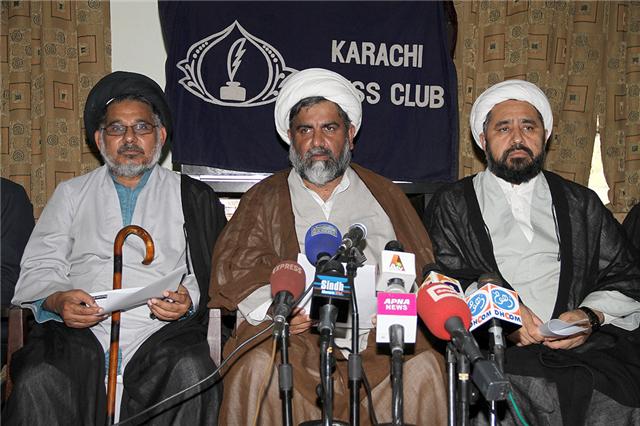 Majlis Wahdat-e-Muslimeen (MWM) Pakistan on Thursday announced to start "Defa-e-Tasheo" campaign against the target killing of Shia Muslims in the metropolis.
Addressing the press conference here at Karachi press club, MWM Central spokesman Noted Cleric Maulana Hassan Zafar Naqvi condemned the criminal negligence of Sindh Government to arrest the culprits involved in the killing of Shia community. Maulana Munawar Naqvi, Maulana Abbas Waziri and Ali Ousat present on the occassion.
He announced that Majlis Wahdat-e-Muslimeen (MWM) Sindh is starting a campaign against the killing of Shia Muslims in Karachi and Pakistan saying that countrywide protest will be observed on 18th June and Central "Defa-e-Tasheo" rally will be held on 20th June from Numaish to Tibet Center.
Maulana Hassan Zafar said that his party will be marched towards the Quetta from across the country on July 4th against the genocide of Shia Muslims in Balochistan.
He claimed that Sindh Government has failed to maintain the writ of the Government in the province saying that the banned terrorist outfits Sipah-e-Sahaba freely perform their criminal and terrorism activities in the province.
He alleged that more than 12 people belongs to Shia Community including Doctors, pathologists, Engineers and businessmen were martyred by the Nasabis terrorists of outlawed Sipah-e-Sahaba during a month.
He criticized the role of agencies to maintain the law and order situation and foil the attempt of terrorists saying that the killing of innocent people in the metropolis was proved the inefficiency of these agencies personnel.
Maulana Hassan Zafar said that the sectarian killings were started in the metropolis eight months back, when the terrorists killed the Shia prayer leader in Organi town, and then the bomb blast incidents were taken place on 8th, 9th, Ashura and Arbaeen processions.
"Our community has been suffering the continuous acts of terrorism from the last eight months, which claims the lives of more than 130 people and hundreds injured" he pointed out. The government has not arrested a single terrorists involved in the killing of innocent people.
He warned the Government to take the stern action against the terrorists of banned outfit Sipah-e-Sahaba before the situation will be turned into the point of no-return.
He further said that America and Israeli agents were involved in the recent spate of sectarian killings in the metropolis saying that Shia and Sunni Muslims will foil the attempt of sectarian violence through their unity.
End.