Pakistan
MWM protesters demand stern action against 2 colonels of FC in Parachinar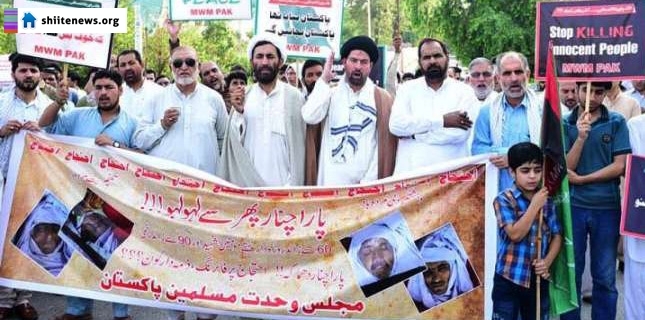 The protestors belonging to Majlis-e-Wahdat-e-Muslimeen have demanded of the Government and Chief of the Army Staff to take stern action against two colonels of the Frontier Corps for firing on peaceful protestors in the wake of Parachinar blasts.
The demand was made at a demonstration the supporters of the MWM staged in Parachinar on Saturday. The protesters said that Colonel Umar and Colonel Ajmal were highly trigger-happy because they ordered firing on the peaceful protestors in Parachinar yesterday and also in the past.
They said that in the past these two colonels of Pakistan Army also jailed the protesters for six months. They said that firing upon peaceful Pakistani citizens that left many dead and injured and putting them behind the bars for peaceful protest, was tantamount to violation of basic human rights and also brought a bad name to the reputation and prestige of armed forces.
Hence, the protesters demanded that stern action be taken against these two colonels to do justice to the victims of terrorism and victims of these trigger- happy officers' orders. They said that Shia youths were taken into custody from their houses and they were put behind the bars without producing them in the court of law.
They also demanded that electricity of the area, internet and cell phone service should be restored forthwith.