Pakistan
Shia figures next target of Sipah-e-Sahaba terrorists// Shiite News Exclusive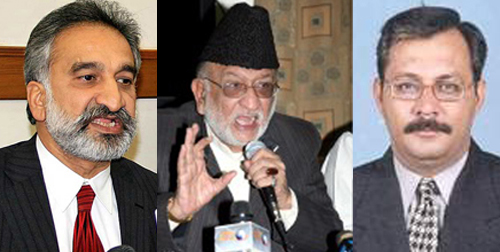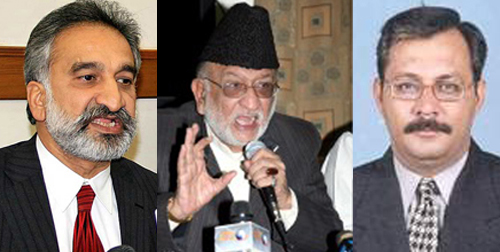 National Crises Management Cell (NCMC) of Federal Interior Ministry has informed the Sindh Government and law enforcement agencies about threat to life to Jaffaria Alliance Pakistan (JAP) President Allama Abbas Kumaili, Sindh Home Minister Dr Zulfiqar Ali Mirza, Muttahida Qaumi Movement (MQM) deputy parliamentary leader in National Assembly Haider Abbas Rizvi and
Former Director NCMC Tariq Lodhi.
According to the Shiite News Correspondent, In a confidential communiqué of "National Crises Management Cell issued on May 21st 2010 No. 3/9/200-(OPI)-1368 "threat alert 252" has informed that " the outlawed Nasabi's terrorists organization Sipah-e-Sahaba contemplating to target Shia leaders and Political figures and government functionaries to take the revenge of their terrorist leaders, who involved in the killing of thousands of innocent Shia and Sunni Muslims".
The NCMC in its communiqué has advised the Home Secretary Sindh, IG Sindh Police and DG Rangers to take immediate steps to foil the attempt to target the government functionaries and notables that includes Mr. Tariq Lodhi, Ex-DG National Crises Management Cell, Dr Zulfiqar Ali Mirza Home Minister Sindh, Mr. Haider Abbas Rizvi MNA Muttahida Qaumi Movement and Allama Abbas Kumaili of Jaffaria Alliance Pakistan.
It may be noted here that Sindh Home Minister Dr Zulfiqar Mirza couple of days ago has said he has received life threats from the outlawed groups.
Without mentioning the kind of threat, Mirza said the banned outfits had warned him of death if these groups were disallowed to hold public meetings. "I am not scared of their threats and will face them boldly, the Home Minister added.
The present spate of sectarian target killing in the metropolis has taken the life of more than 12 Shia Muslims during one month but government and law enforces have failed to curb the sectarian violence in the metropolis.
End.