Pakistan
Karachi: Banned outfits involve in sectarian target killing, Home Minister Sindh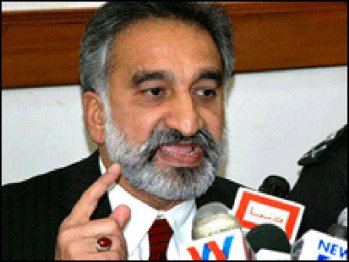 Sindh home minister Dr Zulfiqar Mirza has said that banned religious outfits is involved in the on going sectarian target killings in Karachi.
He said that he has received life threats from the outlawed groups.
Talking to media on Saturday here Mirza said the banned outfits have warned him of death if these groups disallowed to hold public meetings. "I am not scared of their threats and will face them steadfastly," Sindh minister said. The lists of those terrorists of the banned groups are being prepared, which have been released from jails recently, he said. The men who have been recently granted bails are involved in the spate of target killings in Karachi, the provincial minister said.