Pakistan
Karachi: Naseer Jaffari matyred by terrorists of Sipah-e-Sahaba (Nasabi's)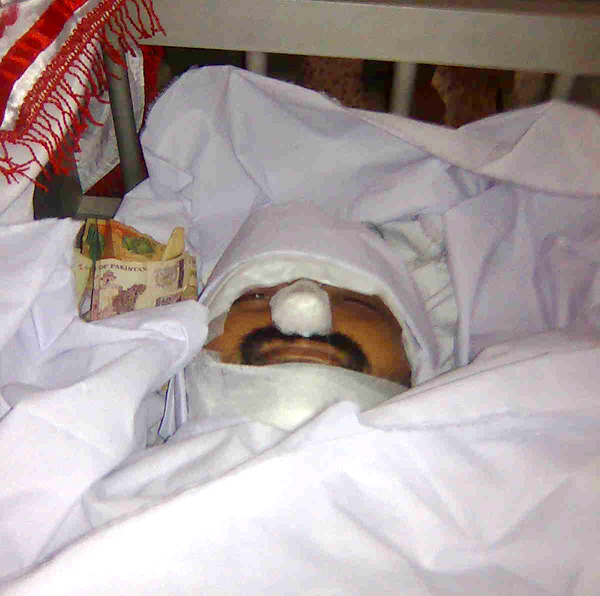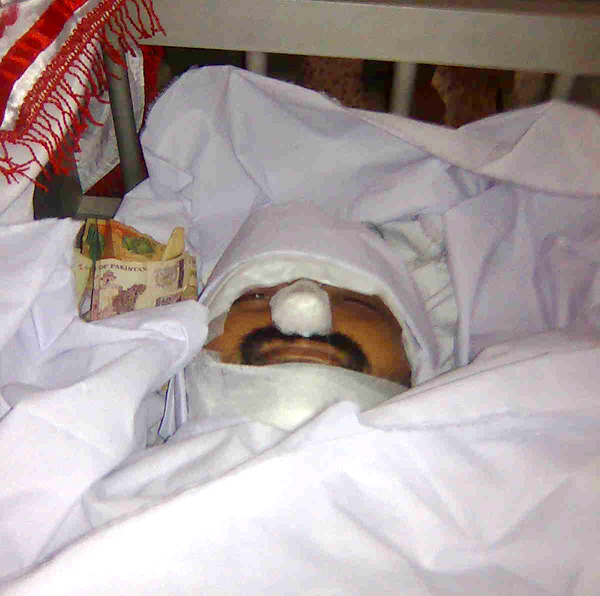 The target killing of Shia Muslims in Karachi continues with one more Shia Muslim Syed Naseer-ul-Hassan Jafari was martyred on Saturday morning.
According to the Shiite News, On Saturday morning at 8:30 am, when Naseer Jaffari was went to Chinniot Hospital from Saifee hospital,after finished his duties, terrorists of Outlawed (Nasabi) outfit Sipah-e-Sahaba shot him at the gate of Chinniot Hospital.
Eye witness said that Shaheed Naseer-ul-Hassan recieved a bullet in his head and Martyred. He was Hospital Lab Incharge of Saifi & Chiniot Hospital and brother of Moulana Jahangeerul Hassan,who is prayer leader of local Shia Mosque in Gulbahar.
His Namaz e Janaza was offered at Shah Karbala Mosque Rizvia Society after Zohrain Prayer and buried at Wadi e Hussain graveyard, Super Highway,Karachi.
The ulterior motives of the terrorist is to terrorize, the innocent Shia community by continious  target Killing in Karachi and Other parts of the Country , as the Nasabi's terrorists organizations Punjabi Taliban , Sipah-e-Sahab , Lashkar Jahngvi have been heavily funded again and therefore they  have regrouped in Karachi to create destablize the country through creating unrest and chaos.
As the Armed Forces of Pakistan have heavily beaten these terrorists in there hideout in the Nothern areas of the country , FATA , Swat and other adjoining areas , so now they have influx to Karachi as in the Huge Metropolis city of 20 Million People.
The Leaders of Shia Community , Allama Abbas Kumaili , Molana Hussein Masoodi Of Jafaria Alliance Pakistan , Maulana Nazir Abbas Taqvi of Shia Ulema Council , and Maulana Ameen Shaheedi of Majlis-e-Wahdat Muslimeen have deeply regretted and Highly condemned these Target Killing , and asked the Government in there Meeting with the functionaries of the Government to take an Immediate and serious notice of this worsening condition of the Country and especially the Karachi City.
As stated by the Members of Jafaria Alliance they  have already started Protest and Rallies around the country to create awareness of the worsening conditions  of law and order .And if an Immediate action is not taken by the government to curb this menace than they will definitely make there own strategy to counter this worsening law and order situation of the country