Pakistan
New law being made to disqualify banned terror groups from contesting elections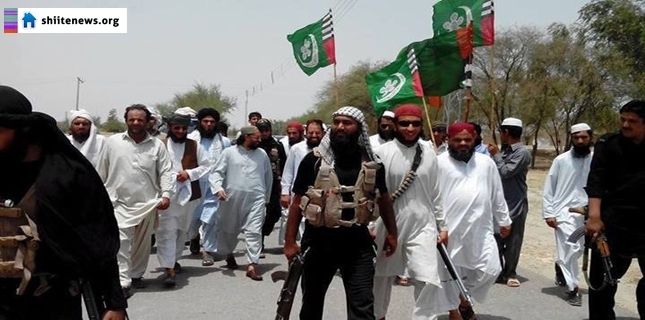 The ringleaders and members of the banned terrorist outfits will not be allowed to contest elections and for that purpose a new law is being prepared, according to the interior minister Chaudhry Nisar Ali Khan.
"The existing law does not prevent outlawed organisations from contesting elections and holding meetings with government functionaries and civil servants," the Interior Minister had told the Senate that a law was being prepared to stop leaders of proscribed organisations from taking part in elections.
Winding up the discussion on implications of a statement made by him in the Senate on Jan 10 making a distinction between banned terrorist outfits and proscribed sectarian organisations, he said. The minister regretted that his remarks made in the house had been misconstrued and criticised outside the parliament.
He said he had never talked of giving space to banned sectarian organisations or showing leniency to them. He said he had also not said they were lesser terrorists.
However, he said while there was no room for terrorist organisations to operate in the country, the case of proscribed organisations was different in a sense that many of their followers and activists had no case registered against them. Chaudhry Nisar said he had proposed legislation in this context.
He said almost all terrorist attacks in the country in the pre-operation Zarb-i-Azb period were engineered and masterminded in North Waziristan. The situation is entirely different now and no terrorist organisation has its headquarters in Pakistan and they are operating from across the border.
Without naming Maulana Ahmad Ludhianvi, he said the person had contested 2013 general elections but nobody objected to it. He said an election tribunal had de-seated the Pakistan Muslim League-N lawmaker from Jhang and declared that person as returned candidate in his place, followed by a legal battle and a stay by the apex court.
Chaudhry Nisar said he had documentary evidence of meetings between leaders of banned organisations and former president and federal ministers in the past.
Taking the objections over the meeting as something positive in a sense, he said it was indicative of awareness and consciousness which the incumbent government had given to people. In the past, he said, even it was not known how many proscribed organisations were there in the country.