Pakistan
Proscribed ASWJ ringleader Ludhianvi deceives Pakistanis thru 7-page letter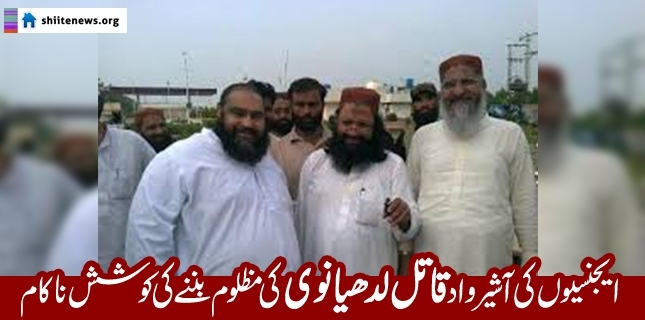 Ahmed Ludhianvi, notorious ringleader of banned Sipah-e-Sahaba (ASWJ), the mother of all terrorism in Pakistan, has made an abortive attempt to hoodwink Pakistani nation through a 7-page letter in which he gave an impression of distance between Lashkar-e-Jhangvi and his group.
However, his letter has included claims that high officials of the State, Army and Punjab government had been getting his support and cooperation. He claimed that he brought Malik Ishaq to his proscribed terror outfit ASWJ at the behest of said high officials.
If his claim is accepted true, it means, State of Pakistan and Punjab government themselves are supporters of takfiri terrorism in Pakistan because they wanted Malik Ishaq to work as a takfiri outfit leader in public.
Ludhianvi claimed that his party abandoned the takfiri ideology in 2003 but as a matter of fact his last gathering in Islamabad despite section selection 144 for Pakistan Tehreek-e-Insaf and Sheikh Rashid, proscribed ASWJ supporters raised takfiri slogans that had been recorded.
His party's Ramzan Mengal group held a gathering in Quetta to celebrate the anniversary of Hazara Shia Muslims massacre where takfiri poems were read and awards were also given to the takfiris for their "meritorious services."
Hence, it is fact that neither they parted ways with the takfiris of banned Lashkar-e-Jhangvi nor they have repented their takfiri ideology that is the root cause of terrorism in Pakistan since 1980s.
Ludhianvi has not mentioned how many innocent Shia Muslims, doctors, engineers, teachers, lawyers, scholars, women and children were massacred by their takfiri terrorists since his Sipah-e-Sahaba came into being?