Pakistan
Karachi: 8 shia injured and Imambargah Wali-ul-Asr Under Attack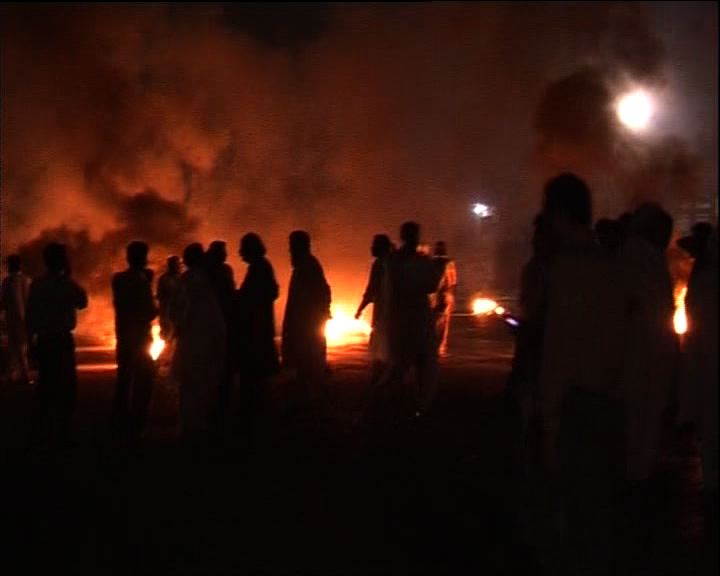 Karachi: terrorists of Banned outfit sipah-e-Sahaba (Nasabi) injured 8 shia Muslims and Attack on Imambargah wali-ul-Asr at Awami colony Korangi.
According to the Shiite news correspondent, More than 8 Shia's were injured in which three are in critical situation, when the terrorists of outlawed Nasabi terrorists have attacked on Imam Bargah-e- Wali-ul-Asr Awamai Colony Korangi on Monday night.
Out of 8 injured Shia men five Ghulam Ahmed, Sahib Aman, Nasir Hussain, Mumtaz and Zakir Hussain were shifted into Jinnah hospital, however, three critical injured Shakeel Ali, Asghar Ali and Arif Ali shifted into Agha Khan Hospital for necessary medical treatment.
The residents of the area condemned the biased role of police administration saying that police administration was supported the terrorists outfit, when they attacked the Imam Bargah Wali-ul-Asr.
They further said that police fired tear gases on Shia community, who were gathered outside the wali-ul-asr Imam Bargah to protect the Imam Bargah from the attack of terrorist.
Jaffaria Alliance Pakistan, Majlis-e-Wahdat-e-Muslimeen and Shia Ulema Council strongly condemned the barbarous act of terrorism in which the terrorists of outlawed Sipah-e-yazeed injured Eight Shia momineen in Awami Colony Korangi.
They deeply regret and criticize the Government and authorities concerned about their criminal negligence towards incident and warned the Government of any consequences if immediate action is not taken against the banned terrorist organization.