Pakistan
Wahabi terrorists kill Shia Youth in Karachi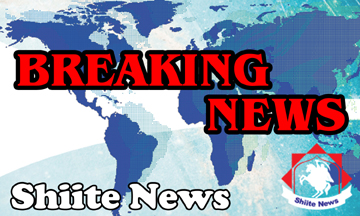 The Notorious outlawed sipah-e-sahaba Martyred shehzad Hussain, 2 injured.
Sipah-Yazeed Martyred shehzad Hussain at orangi town Imam Bargah when their convoy was returning from a demonstration held at nagan chowrangi.
According to the Shiite news correspondent, the rally opened straight firing at Orangi town Imam Bargah injuring a few momineen and martyring Shehzad Hussain. Late Shehzad's age 22 resident of Habib quarter's orangi town sector 11.1/2K was taken to Abbasi shaheed hospital, where he awaits its final preparation for a burial.
The Zionist Pro-Organization Sipah-eSahaba were to hold a demonstration at Nishter Park today which the government forbade. The hatred and rage were one reason though, but the agenda itself remais clear anarchy, sectarian rivalary, and animosity. Preaching values ab-islam, not only new but illicit to social norms.
we condemn the killing of innocent momineen and demand the Government to take immediate action against these barbaric acts.