Pakistan
Architects of pro-militants fake Aleppo videos arrested in Egyp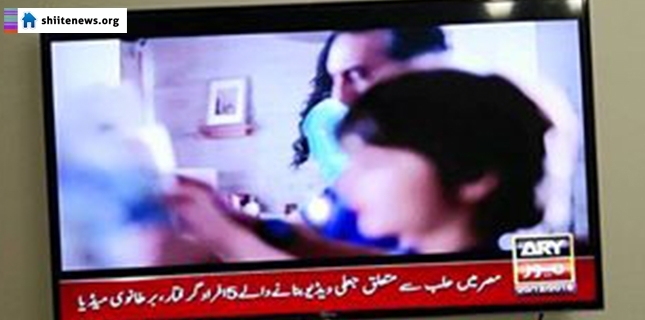 Pakistani electronic media has reported that Egyptian police have arrested those involved in making the fake videos of Aleppo crisis in their bid to vilify the Syrian regime.
The videographer, his two assistants and parents of some children were arrested for making fake videos of Syria crisis mainly Aleppo in a house in a desolated place. They were making a fake video in which a minor girl was clad in blood-stained cloths and she was being masked before shooting so that she could be portrayed as a prisoner of Syrian regime.
This group had made several fake videos and released them on social media so that people around the world could be misled on the facts about Syria situation.
This factual news has uncovered the false propaganda of pro-takfiri Deobandis in Pakistan who churned out fictitious news and comments to defame Syrian regime but fact has it that takfiri militants who are proxies of U.S.-led alliance of Arab regimes, Israel and Turkey, were responsible for massacre of civilians in Aleppo and other parts of Syria.