Pakistan
Wahabi terrorists kill Two Shia youth's in Karachi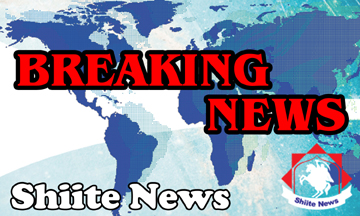 Terrorists of outlawed Wahabi Organization taking the benefit of ongoing target killing in Karachi on Thursday morning martyred two Shia youths at Bhukkar Goth, Abul-Hassan Isphani Road Karachi.
According to the Shiite News Correspondent, Police officials were suspecting their killing as a result of sectarian violence.
The eye-witnesses said that the armed terrorists killed the Two Shia youths Nasir Hussain, 26 and Rashid, 27, when they were returning from the Abbas Town to their homes at Bhukkar Goth near at 3:30 am.
The area people informed that the large number of terrorists belongs from outlawed terrorists' organizations including Sipah-e-Sahaba and Laskar-e-Jhangvi hiding at Bhukkar Goth area, known as the Taliban Chowk of Bhukkar Goth.
They informed that Nasir Hussain was the custodian of Imam Bargah Wali ul Asr at Bhukkkar Goth, and the terrorists of outlawed organizations were threatened the Nasir Hussain not to setup the Imam Bargah at this area.
It is pertaining to mention here that both Nasir Hussain and Mohammad Rashid were returning their homes at Bhukkar Goth Abul Hassan Isphani Road, after attending the Majlis of the martyrdom of Hazrat Fatima Zehra (sa) at Abbas Town.
However, Funeral prayer (Namaz-e-Janaza)of Shaheed Nasir Abbas, who was shot martyred by yazidi terrorists on Thursday morning on 20th May 2010, was held at Jamia Mosque Mustafa Abbas Town Abul Hassan Isphani Road, Karachi. People from all walks of life and different sect have attended the funeral prayer. While body of Shaheed Nasir Abbas was laid in Wadiya-e-Hussain graveyard. 
The mayhem continues of the Notorious Gang fuelling the hatred among the sectarian rivals, targeting innocent bystanders and intellectuals; in particular of the Shiite community.
Government officials remain allay and no statement has been issued as yet. This whole year, since the heartrending incidences of Aashura and Arba'een our community lives on false pretence; an environment where security is never compromised. Yes! It remains a housemaid to elites enrolled in government enjoying the benefits of security protocols beyond imagination; whereas citizens remain too stressed with financial concerns, load shedding, outrageous prices of utilities, etc. All issues pending are concealed with petty issues for populace to fondle over for months to come with justice molested under heaps of files.