Pakistan
Karachi: MWM Seminar on Hazrat Fatima Zehra (SA)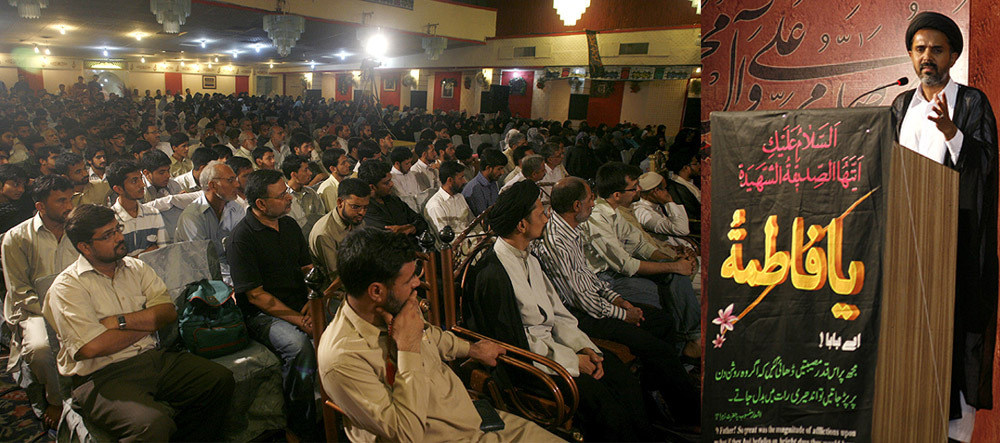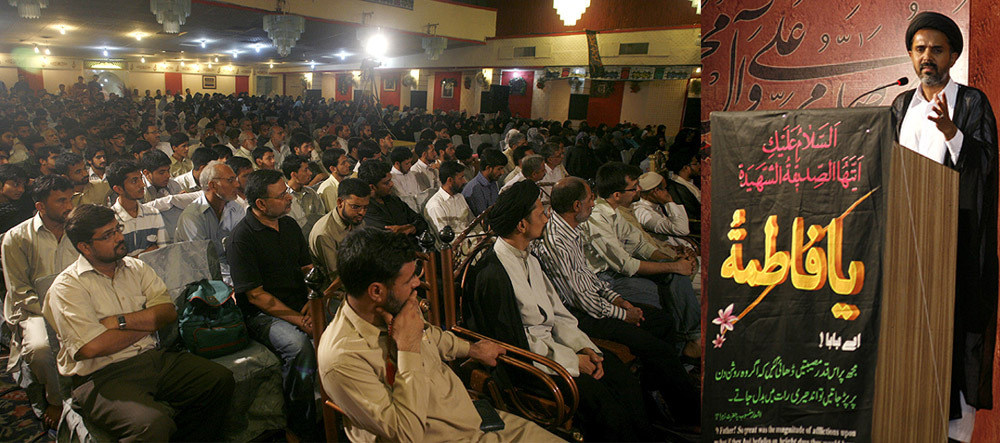 Bibi Fatimah (SA) stands as the torch bearer to humanity", said Noted Cleric Maulana Mazhar Kazmi – Central leader of Majlis-e-Wahdat-e-Muslimeen (MWM) , in a seminar on "Sayyeda Fatimah Zehra (S.a)" held under Majlis-e-Wahdat-e-Muslimeen Karachi.
According to Shiite News Correspondent, Seminar on "Mystifying splendors of Sayyeda Fatimah Zehra (s.a)" was held in Karachi Auditorium – Garden with an audience of thousands from Karachi and its outskirts. The seminar was addressed by Maulana Mazhar Kazmi – Leader of Majlis-e-Wahdat-e-Muslimeen, Maulana Munawar Naqvi and many theologians from the same school of thought.
 In his address, Maulana Mazhar Kazmi emphasized on Islam to be the one and only religion to tribute the due rights towards women as compared to any other religion. A human being stands an amalgamation of aptitude 'n' rationale, emotional 'n' feelings, conscience 'n' spirituality. There stands no parallel to the calamities and hardships faced by our beloved Sayyeda Fatimah Zehra (s.a.) to patronize Islam depicting a role model for the whole mankind than just women itself. He stressed the esteemed stature of Bibi Sayyeda (s.a), in the role of a Daughter, a Wife and a Mother setting a paradigm for women then and the ones to come. Women are to read and follow in Sayyeda's footstep so that they can nurture sons of Islam like Imam Hasan (a.s.) and Imam Hussain (A.s) to serve Islam strengthening the belief.
Other elites of Majlis-e-Wahdat-e-Muslimeen were also an audience to the occasion namely Maulana Mukhtar Imami, Raza Hyder, Fazil Rizvi, Wasi Abbas and Mesum Raza.