Pakistan
Lashkar-e-Jhangvi (LJ), reorganise itself to target Shia Community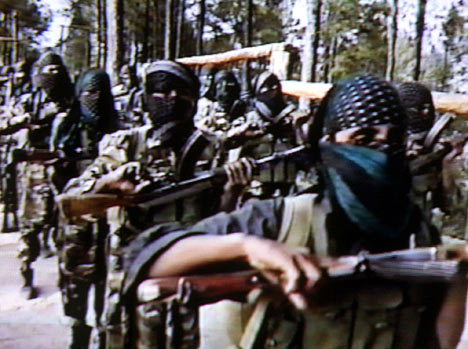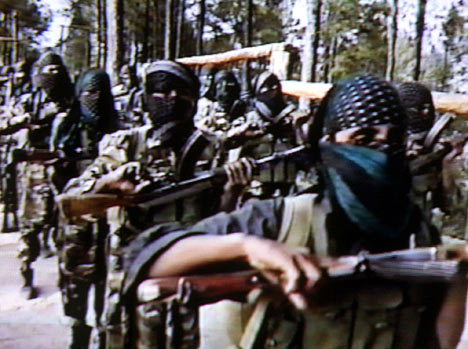 Pakistan Intelligence agencies have warned that the banned terror organisation, Lashkar-e-Jhangvi (LJ), has reorganised itself and formed two new subgroups – Jhangvi Fidai Force (JFF) and Sunni Fidai Force (SFF) – to target Shia leaders and police officials across the country, sources told Daily Times.
The revelation was made in a report titled "Information Report-104" issued by the National Crisis Management Cell (NCMC) of the Interior Ministry and forwarded to the Punjab Home Department, Punjab Police, Punjab Rangers and other law enforcement agencies.
The report says the terrorists had adopted new methods of attack, as was evident from the attacks on April 16, 2010.
On the said day, unidentified men shot dead Arshad Zaidi, a well-known member of the Shia community in Quetta.
Once the news of the killing drew hundreds of people, including political and Shia leaders, journalists and police to the Civil Hospital, a suicide bomber exploded himself up in the hospital's courtyard, killing another 12 people, including two senior police officials, a reporter, and injured 40 others. The Lashkar-e-Jhangvi claimed responsibility for the attack.
The report said such incidents clearly indicated that sectarian sentiments were on the rise and the LJ was spearheading the violent campaign.
These indicators showed that LJ had reorganised itself in collaboration with anti-state elements, the report said.
The report recommended that close vigilance be maintained across the country and all suspicious people be dealt with strictly. "It is also recommended that members of union of journalists, press clubs, private TV channels, local religious and political leadership and police stay away from crime scenes, keeping in mind the present security scenario.
Increasing incidents of firing at police personnel in Lahore also appeared to speak of changing tactics of the terrorists, the report said, adding that such incidents could be efforts to divert the attention of law enforcement agencies to bring explosives into the provincial capital.
Source :Daily Times