Pakistan
DG Rangers assures Shia Ulema Council delegates of no ban on sabeel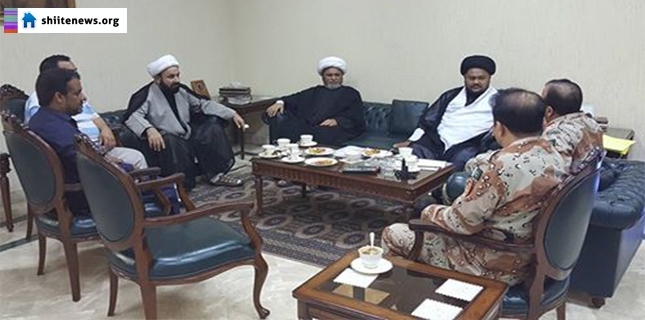 Director General Pakistan Rangers (Sindh) has assured a delegation of Shia Ulema Council that Rangers would not take any action against sabeel and playing nohas and marsias at sabeels. He also apprised them of the plan of rangers that Pakistan Rangers would itself establish sabeel at central venue of azadari on Moharram 9 and 10 (Tasua and Ashura).
Allama Nazir Taqvi, Allama Shabbir Meesami and Allama Jafar Subhani called on DG Rangers Major General Bilal Akbar at his office on Thursday. They lodged protest against rangers' action against the sabeels, nohas and marsias. The DG Rangers assure them of no more action against azadari-related rituals.
Sabeel is a tent or camp where drinking water is offered to commemorate the martyrs of Karbala who were denied water by the tyrant forces of despotic ruler Yazid of Umayyad dynasty, in Karbala (present day Iraq) in Moharram 61 A.H. Imam Hussain-led 72 companions, embraced martyrdom while they were thirsty because water supply to them was blocked.