Pakistan
Thousands of Pakistanis Stranded with No Food and No Moneys in Saudi Arabia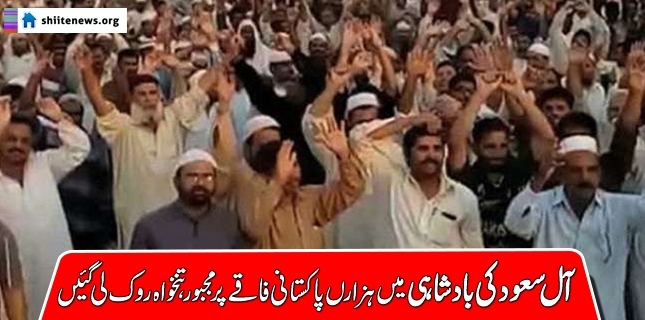 Thousands of Pakistani are left stranded in Saudi Arabia facing starvation for their wages have not been paid for months, media reported.
Though the Prime Minister Nawaz Sharif has taken to the task, yet no change has been observed.
According to express news, scores of stranded Pakistanis in Saudi Arabia have ended up in relief camps due to malnourishment as they cannot afford a life-style ton include food.
"We would only be able to afford food should we have moneys. Our employers haven't paid us our salaries for months," said Noman, a stranded worker in Saudi Arabia.
According to the spokesman of foreign affairs, Pakistani ambassador in Saudi Arabia Manzoor ul Haq has met around 800 Pakistanis in these camps and have extended his support. He has been quoted saying that around Riyal 200 are being paid to the Pakistani workers for food in Dammam whereas a committee has been created to investigate the salary issue.