Pakistan
Lt Gen (r) Nasir Janjua met his counterpart in Iran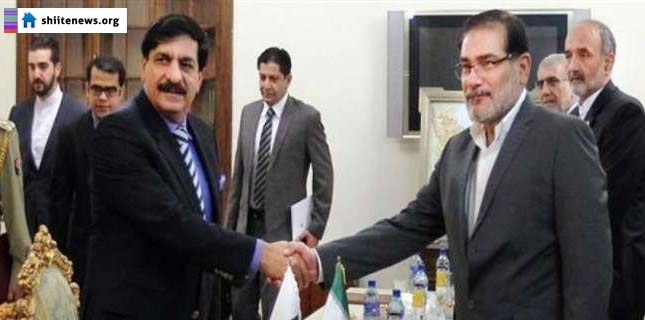 Iran's National Security Council Secretary General Admiral Ali Shamkhani on Monday said fight against terrorism and curbing its roots in the region remains their utmost priority.
The secretary general iterated this during a meeting with Pakitan's Security Council Advisor Lieutenant General (r)Nasir Khan Janjua in Tehran.
He said that curbing the roots i.e. those who support terrorist groups e.g. ISIS (Daesh) and their ideology should remain ones utmost priority in fighting terrorism. He suggested that without these measure not only middle-east but Europe might not be safe.
He exclaimed that Iran will not tolerate foreign influence in Pak-Iran border, esp those sending armed terrorists, bringing a divide between the two countries.
"We will not let any country sabotage our relation with Pakistan", said Ali Shamkhani.
He emphasized on the geographical edge that Pakistan and Iran has with Persian gulf and Oman Sea, bearing fruits for both the counties.
On this occasion, National Security Council Advisor Nasir Janjua highlighted the attempt of foreign conspiracy to bring sectarian divide in the region, affirming support to Iran in security and economic avenues.
He suggested aggrandizing trade and economy between the counties esp. after sanctions being lifted of Iran.