Pakistan
Takfiri Deobandi Terrorists Kill PPP Parachinar President in Cold Blood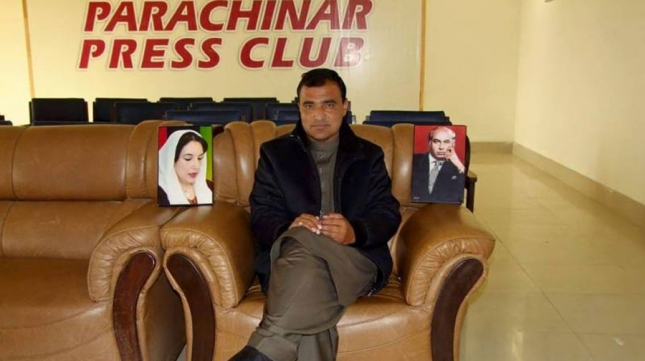 Takfiri Deobandi Terrorists late Monday night killed Pakistan Peoples Party (PPP) President Parachinar Hamid Hussain Toori in Shablan district of Parachanar, the headquarter of Kurram Agency.
PPP President Parachinar hamid Hussain Toori was at his office as usual when takfiri terrorists entered his office and opened indiscriminate fire. He was critically injured from the firing and was rushed to Agency Headquarter hospital by area residents where he succumbed to his injuries embracing martyrdom.
The assailants managed to flee the scene unnoticed.
Despite the on-going hunger strike protest of Majlis Wahdat ul Muslimeen Chief Allama Raja Nasir Abbas against shia genocide, incidents of shia target killing recur. Government's ignorance on the issue gives way to state patronage to militancy in Pakistan.
Condemnation has poured in since the attack. Bilawal Bhutto Zardari Chairman Pakistan People's Party has strongly condemned the brutal murder of Hamid Toori and has asked the concerned authorities to lay hands on the killers and bring them to book for exemplary punishment.
In a press statement, PPP Chairman said that killings of innocent people were going unabated in Kurram Agency since quite some time and authorities concerned are failing to control the situation and restore peace and harmony in the area.
The same chairman's silence is uncanny over continued killing of innocent shiites in Sindh, where his government reigns. Now that his party member is killed, his condemnation has come forth, which seems a bit too late.