Pakistan
Pakistan is Facilitating Terorrism Around the World: David Cameron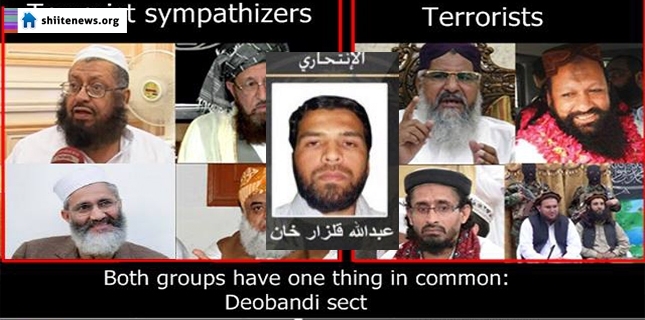 British Prime Minister David Cameron alleged Pakistan to be facilitating terrorism world-over.
The British Premier was visiting India where to a question he replied that Pakistan is facilitating militancy at all levels. He alleged state and non-state actors in Pakistan of supporting terrorists not only in Afghanistan but globally.
Slandering statements and latest happenings everyday malign the reputation of Pakistan. Turns out Saudi Bomber was Pakistani as well. Here in Pakistan, other than a particular faction every other sect is being targeted. Terrorist hatcheries are being financed in the name of religion. Recent funding of Rs0.3 billion to a seminary in KPK by Imran regime is also criticized. Target killing on the rise with daily Shiites being killed in DI Khan, Parachinar, Karachi, etc.
Zia's regime patronized Talibanization and fought a war for US against Russia in Afghanistan. They trained, financed and equipped a militia to fight a proxy war, which the world hasn't forgotten. The same mercenaries roam in Afghanistan and the middle-east now killing howsoever challenges their form of religion. Pakistan itself has faced this menace for the past 30 years, with explosions, suicide blasts, target killing, etc. Apart from innocent civilians, law enforcement agencies are killed on a daily basis. Government's writ is being challenged; militants in the form of students studying in seminaries are brain-washed in the name of Islam. Operation Zarb-e-Azb and National Action Plan is devised but smeared everyday with an event that takes place in Pakistan killing innocent people. Terrorist caught are found to be patronized by either State actors with the regime or non-State actors in the establishment. Investigation has revealed that this particular mind-set has penetrated not only civilian government but as well the military establishment, working towards a Takfiri State. A state where one faction would be allowed to rule, all other to be banished, as once ahmeddiya's were proclaimed non-muslims.
The so called Islamic militants had everything against the infidels and fought a war openly against them, i.e. earlier they mostly concentrated in Europe and US. But recent events ascribe that infidels have moved to Islamic countries across the middle-east, as the war has come to the arab region, mostly in Iraq, Syria, Libya, Bahrain, Lebanon, Palestine etc. Mass Massacres across Kabul, Ankara, Baghdad, Dhakka etc were already frightening when the region gets to hear of suicide bombing in Saudi Arabia itself.
Surprisingly, in all these events and incidences the common factor is PAKISTAN. Pakistan government's has to go back to the table and re-consider their policies before the world pacts together and wage war against this one nation who was build on the grounds of Peace.