Pakistan
Raza Shah Loses his Second Son | Nadeem Hussain Shot Dead in D I Khan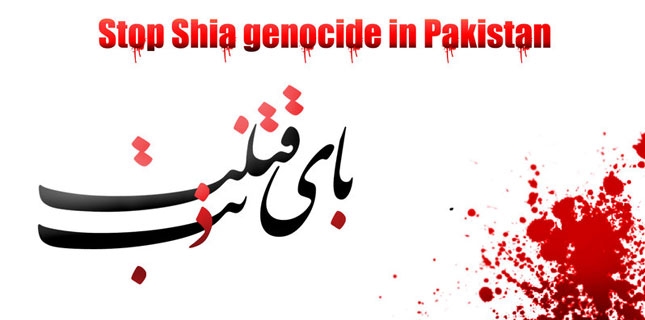 Nadeem Hussain embraced martyrdom on Thursday when takfiri deobandi militants shot indiscriminately at his shop killing him on the spot in DI Khan.
Javed Hussain and Nadeem Hussain are both the sons of Raza Shah. Earlier Javed was shot dead in the same spot where Nadeem has been shot this Thursday.

Raza Shah second son, Nadeem Hussain, is taken off him when he was already mourning Javed.
Majlis Wahdut ul Muslimeen Chief Allama Raja Nasir Abbas condemned the killing of the bothers and many more. He is already protesting the atrocities faced by the shiites in Pakistan at the hands of militants and state itself. It has already been more than 50 days that MWM'chief is on a hunger strike with demands to stop shia genocide immediately.