Pakistan
Protests Erupt Due Cleric's Blasphemy against Ahlul Bait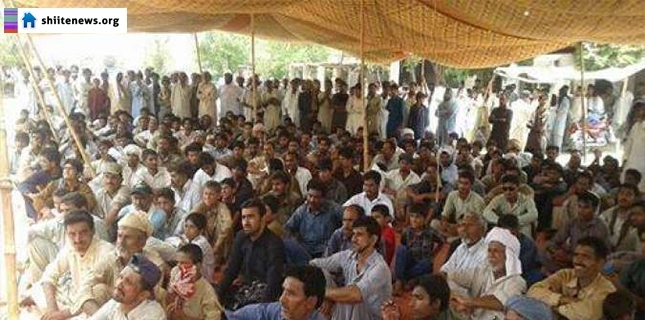 Masses took to the street protesting self acclaimed cleric's blasphemy against Ahlul Bait (AS) in District Layyah.
Locals blocked highway connecting Bhakkar & Layyah protesting against the clerics' speech. Maulvi Abdul Ghafoor belongs to a proscribed outfit spoke ill of Ahlul Bait during a religious gathering (Qul Khwani ) at Darbar Rajan Shah. Locals agitated and demonstrated against this act. They blocked the main artery going down to Bhakkar.
Shia Ulema Council District Layyah President Syed Nayyer Abbas Shah addressed the protester and demanded the administrators to arrest Maulvi Abdul Ghafoor with immediate effect.