Pakistan
United States Killed Quaid Shaheed not my father, Ejaz ul Haq‏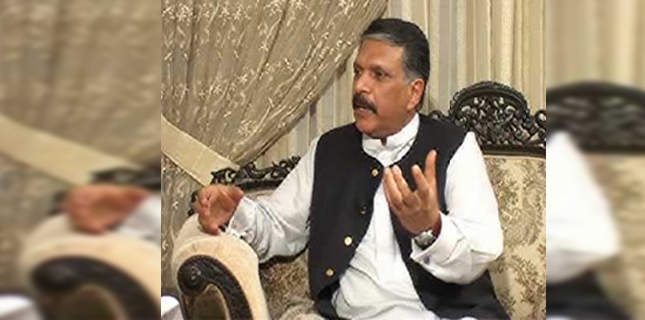 Former Dictator General Zia's son Ejaz ul Haq, in an interview to a private website, said that it wasn't father but United States of America that murdered Allama Arif Hussain al Hussaini.
Ejaz ul Haq, in a reply to the allegation of his father's direct involvment in Shaheed Quaid's murder, uttered that since his father was in power and every incident's blame fell upon him, though there were other non-state actors involved.
He said that my father was under the influence and friends with Imam Khumeini and since Shaheed Quaid was his mate, there remains no likelihood for him to be involved in this heinous crime.
He reminded that during the siege of the secretariat in Islamabad under the leadership of Mufti Jafar; it was his father that resorted to accept shiites' demands.
He claims that Shaheed Quaid wanted a revolution in Pakistan similar to Iran, which conflicted US's direct interest, led to his murder at the hands of United States.
He even went on to indicate that there was an Arab power that US used to inflict terrorism in Pakistan.
Shaheed Allama Arif Hussain al Hussaini was martyred on August 5, 1988. His killers were arrested which revealed Zia's involvement in the murder.