Pakistan
Ali Haider Gilani recovered from Afghanistan after three years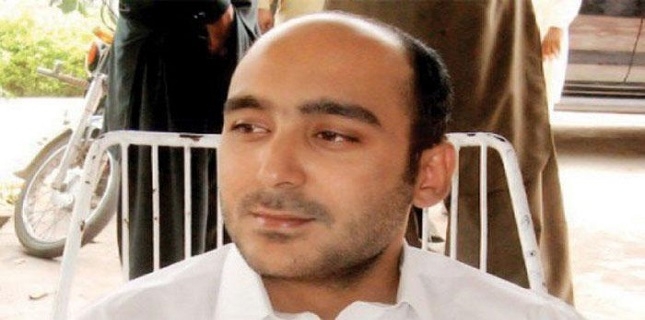 Son of ex-prime minister Yousuf Raza Gilani, Ali Haider Gilani, who was abducted three years ago from Multan, has been recovered from Afghanistan's Ghazni province in a joint operation carried out by Afghan and US forces against an 'Al Qaeda affiliated group'.
Ali Haider Gilani recovered from Afghanistan this morning
Joint operation of US and Afghan forces lead to recovery
Ali Gilani said to be held by Al-Qaeda affiliate group
Authorities say Ali Gilani is in good health, will arrive in country soon
Former premier Gilani received a call from the ambassador of Afghanistan to Pakistan, informing him that Ali Gilani was recovered in a successful operation in Afghanistan. Gilani was 'ecstatically delighted' after receiving the news, said the Afghan ambassador in a Facebook post.
Gilani is safe and in good health, and arrangements are being made to bring him back to Pakistan, said a statement released by the Foreign Office.
Adviser to the Prime Minister on Foreign Affairs, Sartaj Aziz, was conveyed the news by the Afghan National Security Adviser, said a the statement.
PPP Leader Qamar Zaman Kaira while talking to DawnNews congratulated the country and the Gilani family on the news of recovery of Ali Haider.
"We are thankful to the Afghan government and all security forces which made his recovery possible," Kaira said.