Pakistan
All no-go areas across the country will be wiped out: ISPR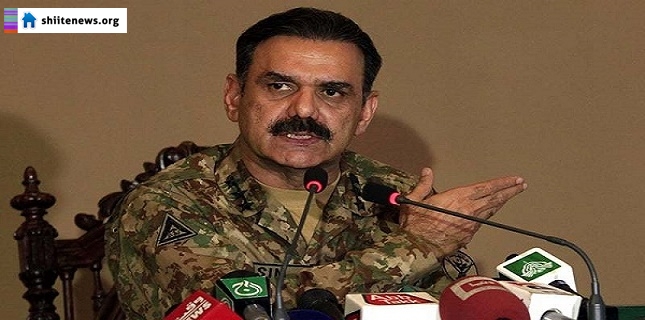 Following the surrender of the notorious Chottu gang, the military has said all no-go areas across the country will be cleared.
"Combing operation will be carried out to cleanse the area. No-go areas will be eliminated from across [the] country," DG ISPR Lt Gen Asim Bajwa said on Wednesday.
The army took command of the operation, codenamed Zarb-e-Aahan, on April 15 in an effort to rescue the 24 policemen abducted by the Chottu gang a week ago.
The military had launched a full-fledged assault using helicopter gunships, surveillance drones and heavy artillery with unconfirmed reports also suggesting movement of tanks in Kacha Jamal, Shahwali and Sonmiani areas.
"Army chief General Raheel Sharif has commended the soldiers who were involved in the operation, added Bajwa.
He said Chottu with his 13 gang members surrendered unconditionally, and all 24 hostage policemen were rescued safely.
Families of the criminal elements were also recovered, which included 24 women and 44 children, said the DG ISPR.