Pakistan
National Action Plan has completely failed: Allama Nasir Abbas Jafri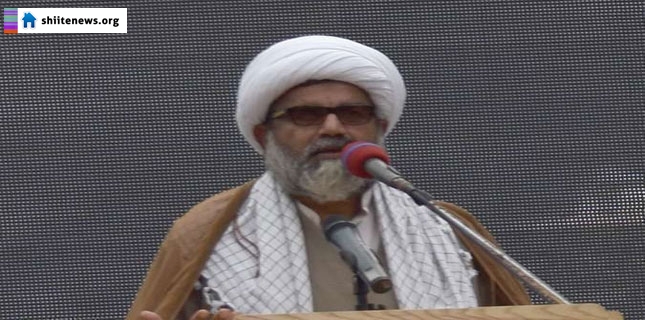 National Action Plan has completely failed: Allama Nasir Abbas Jafri
Shiite News: MWM Pakistan's central secretary general Allama Raja Nasir Abbas has said that NAP has completely failed and government and national security departments are unable to protect peoples' lives and property.
In a statement Allama Raja Nasir said "Operation Zarb e Azb is losing its effectiveness due to double standards". He asked government to take indiscriminate action against terrorists, Taliban and banned organizations otherwise lasting peace could not be established in the country.
He said "Innocent people are being terrified and bothered in Punjab in name of NAP whereas anti-Pakistan forces have been freely working. We have several times demanded that action must be taken against those seminaries and banned organizations which are involved in terrorists' acts. Despite the fact that Punjab government has all the details about such seminaries and banned organizations it does not take any action against them just because of the fear that their vote bank would be affected".
Allama Raja Nasir Abbas demanded army to start indiscriminate operation against all such elements, whether terrorists or their facilitators present in the Punjab government. He also asked that monitoring process of seminaries' funding, syllabus and students' extra-curricular activities should be made clear.
MWM Punjab's deputy secretary general Allama Muhammad Iqbal Kamrani also visited hospital along with his delegation and enquire about the health of Lahore blasts' injured people. While talking to injured Allama Kamrani said that terrorist elements wants to destabilise the country but we should defeat them with our unity.