Pakistan
Sindh Police accepted Daesh's presence in Karachi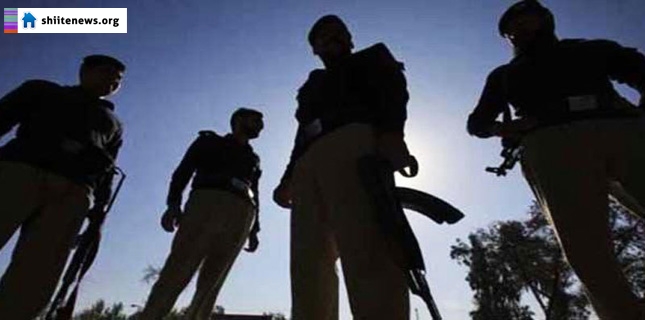 Sindh Police accepted Daesh's presence in Karachi
Shiite News: Sindh Police has accepted Daesh's presence in Karachi and has also confirmed Daesh's involvement in attacks on law enforcement agencies.
Both the rulers of the country and the city have repeatedly denied Daesh's presence but today Karachi Police Chief not only accepted Daesh's presence in the city but also confirmed that the terrorist Kamran Aslam alias Kamran Gujjar, killed yesterday, was Daesh's commander. Karachi Police Chief Mushtaq Mehar told media that injured Daesh commander revealed more than 50 terror acts carried out by Daesh within few hours.
He also told the details of targeted operation carried out last night in Ittehad Town. The terrorist killed in the joint action by CIA Karachi and District West police, was identified as Kamran Gujjar. Key terrorist of Safoora incident Tahir alias Saeen revealed Kamran Gujjar's involvement in various terror acts. According to Karachi Police Chief Mushtaq Mehar, Kamran Gujjar was a well-trained Daesh commander in Pakistan and was earlier associated with Al-Qaeda subcontinent. Kamran Gujjar was also involved in target killing of police and Rangers officials and more than 40 terrorist acts, including the Safoora incident and attacks on media houses in Karachi and Hyderabad.