Pakistan
How a teenage girl from Lahore ended up in Syria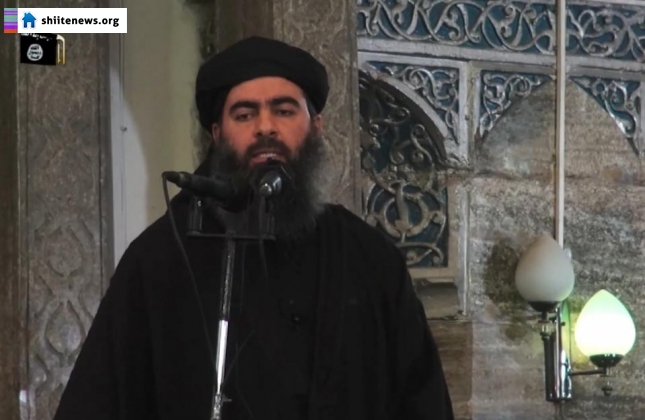 How a teenage girl from Lahore ended up in Syria
LAHORE: "I cannot sleep at night. I feel like my soul has been wrenched out of my body," says Kiran Abrar, the mother of a 14-year-old girl, Khansa, who has reportedly gone to Syria to join Daesh. "Her picture is etched in my mind. I wake up screaming at night, remembering my daughter. Where is she? Is she alive or dead? Is she in safe hands or suffering in misery?"
There are no answers to Kiran's questions. And deep down, the inconsolable mother knows this. Had she been aware of her daughter's fate, she says she would have never let her go. "My husband died when Khansa and our other three children were very young. I had to work extremely hard to raise them. I even asked for fitraana, sadqa and zakaat at times. Now, she has left me to bear the cruelties of life alone," she says of her radicalised teenage daughter.
Kiran married Abrar Haider around 15 years ago, but Haider died of an electric shock some 10 years later. After her husband's demise, Kiran lived with her in-laws at their house in Gulshan Park on Multan Road, Lahore. In August last year, she moved in with her parents, who live near Sutar Mills in Manawan, and took her children along.
In the first week of September, Khansa's paternal grandmother, 70-year-old Fatima Bibi, and a family friend, Farhana Hamid, approached Kiran and requested to take the teenage girl with them. "Initially, I refused, but they kept insisting," shares Kiran. Presuming then that Khansa was going to help her aging grandmother, she allowed her daughter to go. "Three days later, I received a call from Fatima Bibi saying Khansa had gone missing."
Kiran subsequently rushed to Hanjarwal police station and registered a complaint over the abduction of her daughter. She says police registered a case against Farhana Hamid on the complaint of Fatima Bibi. Upon investigating, police found that Farhana Hamid of Wahdat Colony had escorted Khansa to Syria. Farhana had taken her four children along too, they learnt. Moreover, one Bushra Cheema of Johar Town also accompanied them along with her children.
Tariq Kiyani, who is DSP of the anti-terrorism squad of CIA Lahore, is investigating the case. He says they are yet to make a breakthrough in terms of tracing the suspect responsible for travel and other arrangements. To a question about uncovering ISIS recruitment networks, the DSP said they were still looking to find a lead.
Fatima Bibi claims she had no idea their family friend was plotting to take her granddaughter to Syria. But then, this is not the first time Fatima Bibi has lost a family member to Daesh. In April last year, her daughter Irshad Bibi left for Syria to join the militant outfit, while Irshad's younger son Bilal is also suspected to have fled to Syria in February 2015 on the pretext of leaving Pakistan to work in Dubai.
"I have had a lifetime of suffering. My son Abrar was just five years old when my husband died," shares Fatima Bibi, a mother of three. "I worked as a maid to raise my children. When my son was old enough to feed me, he died of an electric shock. After Abrar and Irshad, my other daughter Salma took care of me."
Irshad's husband, too, died when the children were still young. Fatima Bibi says Irshad had always been very pious and obedient. She prayed and recited the Holy Quran regularly. She even taught at a madrassah near Sakeem Mor and would visit places outside Lahore to attend dars.
Fatima Bibi says Irshad Bibi had left her home in March saying she was going to attend aDars-e-Quran in Okara, but never returned. Irshad's daughter Ammara later found a diary in which Irshad had written a goodbye note to her mother and daughter. Fatima Bibi shares her daughter sometimes calls her from Syria, asking for forgiveness and prayers. She says Irshad told her that she has left for the service of Islam and asks her mother to do the same.
While Fatima Bibi's wounds seem to have become somewhat less painful with time, her daughter-in-law Kiran is finding it hard to comprehend what has happened. There's one thing that boggles her mind to no end: how could she have been living in the same house and not know what was happening?
The rise and rise of Daesh in Punjab
When news of three families leaving for Syria from Punjab to join Daesh started making headlines, senior officials of the Lahore police were quick to deny it.
On New Year's Eve, Lahore CCPO Amin Wains told The Express Tribune there was not any presence of Daesh in the city, claiming they did not have substantial evidence to ascertain the families had indeed gone to Syria to join the militant outfit. He reiterated his claim at a news conference held at his office on January 15.
Punjab Home Minister Rana Sanaullah, on the other hand, told the media from his hometown of Faisalabad that Punjab police have arrested 42 suspected militants feared to have ties with Daesh. He added more than 100 people have left for Syria from the province to join the so-called Islamic State led by self-proclaimed Caliph Abu Bakr al-Baghdadi.
Adding to the conflicting claims, IGP Mushtaq Sukhera claimed on January 8 that there were no known networks of Daesh in Punjab and that those who had left for Syria were individuals inspired by the outfit through social media. The reported activities of Daesh in Punjab, however, belie the assertion of the inspector general of Punjab police.
A senior officer admitted that Daesh had a proper organisational structure in Punjab, including in Lahore. He maintained members of the outfit were well connected to each other and the top hierarchy, adding that they operated under the cover of different religious and banned groups with meticulous planning of the ISIS leadership.
The first case against Daesh in Lahore was registered at Nawab Town police station on November 10, 2014. The secretary of Idara-e-Minhajul Quran, a Shia madrassah and imambargah in Johar Town, told the police in his complaint that unidentified miscreants had written 'Daesh Zindabad'and hate speech against the Shia community on the walls of the madrassah. Investigation Officer Liaquat Ali later said they declared the case 'untraced' after two months, as was the practice in cases in which the accused were unidentified.
While the police failed to trace those responsible for the wall-chalking on the madrassah, it was attacked a year later on December 18, 2015. Two unidentified motorcyclists lobbed a cracker outside the madrassah, injuring three people.
The wall-chalking incident in Nawab Town was not the first of its kind in Lahore. Similar messages have cropped up in different parts of the city such as Canal Road, Railway Station, Katchery, Nasir Bagh and Mayo Hospital in September and October last year. Little heed, though, was paid by authorities.
A senior advocate of the Supreme Court while requesting anonymity said an incident was also reported in the high court. Unidentified men had painted messages on the doors of the retiring room of high court judges. The incident, however, was 'handled' by the then DSP responsible for the high court's security who did not let the news become public.
In February 2015, teenager Bilal Nazir was the first member of the three families that had reportedly left for Syria to join Daesh. A senior police official said many other individuals and families from Lahore, especially Township area, had also left for Syria during the same period.
This, though, did not mean Daesh was not interested in leaving a footprint in Punjab. Three suicide attacks took place in Lahore from January to May last year. The first occurred in February in front of the Police Lines in Qila Gujjar Singh area, claiming eight lives. The second attack took place in March, targeting twin churches in Youhanabad, while the third was outside Qaddafi Stadium where Pakistan was playing a cricket match against Zimbabwe. Authorities said TTP Jamaatul Ahrar, which had pledged allegiance to Daesh in January, had claimed responsibility for the bombings.
Media in the crosshair
In November 2015, the Punjab Home Department issued an intelligence-based alert to authorities stating that militants linked with Daesh were going to attack important installations, especially media outlets. As a result, security was beefed up at media houses. In the same month, however, three cracker blasts occurred at media houses in Sargodha, Faisalabad and Lahore. Pamphlets of Daulat-e-Islami Khurasan were also distributed at the sites of the blasts.
An intelligence source claimed Daesh was attacking media houses to make their presence felt to the masses. He said the decision was taken after an analysis of the outfit's planning wing said the government was underplaying their activities by attributing them to the TTP or other banned outfits.
In December last year, the counter-terrorism department of Punjab police arrested eight suspected Daesh militants from Daska in Sialkot. CTD sources claimed they were planning to attack sensitive installations. They also reportedly propagated hatred against the state and army through their videos. A similar cell was busted in Gujranwala in the same month.
The New Year, thus, presents a fresh challenge for the province in dealing with Daesh. And downplaying the group's presence is a tactic exhausted.
Who is joining Daesh?
Inspired by the perceived success of Daesh in Syria, Iraq and other parts of the world, disgruntled members of banned religious outfits in Pakistan are now eyeing it as a new scope and arena to advocate their ideology.
A senior official of the counter-terrorism department (CTD) said "vibrant, efficient and hardcore readicalised elements of different militant, sectarian and pan-Islamist organisations which at some point shared the ideology of Daesh are joining the IS. These outfits include Lashkar-e-Jhangvi (LeJ), Hizbut Tahrir (HuT), al-Qaeda, Jamaatud Dawa (JuD) and even political parties like Jamaat-e-Islami (JI).
The CTD official said some members of these groups are annoyed at the apparent passiveness of their former organisations. He added the recent crackdown on militant elements by the state in Pakistan had put a dent in the operational capacity of banned groups, a majority of which had turned into sleeper cells, particularly in urban areas. Radicals, hence, now see Daesh as an active platform to perform on. Daesh is also getting a lot of funding and is paying hefty amounts to people moving to Syria with their families.
Most people joining the IS are using their former organisations for cover and recruitment. The CTD official claimed members were well-connected and operated under meticulous planning of the Daesh leadership. Dabiq, the official magazine of Daesh, in a recent issue elaborated on the operational system of the organisation. It said the directions of the group's leaders and commanders were of utmost importance, never to be ignored. The magazine issued a warning citing the incident of a commander who was supposed to go to Afghanistan for training through Pakistan, but was arrested by airport authorities for disregarding the leadership's directives and calling his family from the airport.
Pan-Islamism
Daesh is a breakaway faction of al-Nusra, the offshoot of al-Qaeda fighting the regime of Bashar al-Assad in Syria. Since its split, the IS has become extremely critical of pan-Islamist organisations, claiming itself to be the only legitimate force fighting for a global Islamic caliphate. As a result, some factions of al-Qaeda and other radical groups are aligning themselves with Daesh.
Sindh Chief Minister Qaim Ali Shah had said in an earlier news conference that the mastermind of the Safoora Goth attack in Karachi – Tahir Hussain Minhas alias Sain Nazir alias Zahid alias Naveed alias Khalil alias Shaukat alias Mota-matriculate – was a veteran activist of al-Qaeda and had personally met Osama bin Laden and Ayman al-Zawahiri many a time.
The CTD in Punjab has arrested several activists of HuT over alleged links with Daesh. In December last year, the CTD arrested a Punjab University professor. Two weeks later, two more professors and a student were arrested. In the same month, five people were arrested during a raid in Township area of Lahore for having links with Daesh. They, too, had ties with HuT.
The political philosophy of Daesh is greatly inspired by the political thought of Abul A'la Maududi, the founding father of Jamaat-e-Islami. Self-proclaimed caliph Abu Bakr al-Baghdadi, in a speech in July last year, quoted the teachings of Maududi while justifying a global Islamic state.
Sectarianism
Since Daesh rose to prominence while fighting Assad's Shia regime in Sunni-majority Syria, sectarianism and anti-Shia sentiment is an integral part of Daesh's ideology. As a result, sectarian outfits in Pakistan are now moving closer to IS.
Six commanders of the Tehreek-e-Taliban Pakistan (TTP) who pledged allegiance to Daesh in November 2015 had sectarian backgrounds. An alert issued by intelligence agencies in June last year stated that a delegation of Daesh had even met leaders of various religious groups including Jamaat-e-Islami (JI). The meetings were arranged by Jandullah, an anti-Shia militant outfit which has also pledged allegiance to Daesh.
The inspector general of Sindh police revealed in a briefing to a Senate committee last year the link between LeJ and Daesh in the Safoora Goth carnage. Some even believe the LeJ chief, Malik Ishaq, was killed because he was going to pledge allegiance to Daesh.
Salafi Islam
Daesh is very close to the interpretation of Salafi, Wahabi and Ahle-Hadith sect. The symbols used by IS are also similar. Many people joining the IS are activists or members of Salafi organisations.
An eight-member cell of Daesh was busted in Daska, Sialkot over a video of a ceremony held to pledge allegiance to the IS. The arrested suspects were from the Wahabi sect. Locals said a foreigner had also attended the ceremony and addressed the gathering in Arabic. The three families that have left for Syria from Lahore to join Daesh also belonged to the Wahabi sect.
Bushra Cheema, who left for Syria with four of her children in September last year, taught at Noorul Huda Islamic Centre, a Salafi girls madrassah. Irshad Bibi, who left with her son and sister-in-law, also taught at a madrassah near Sakim Mor, Lahore. Irshad Bibi's son Bilal Nazir was a Hafiz-e-Quran from Tanveerul Quran from a neighbourhood madrassah.