Pakistan
Blast in Shia mosque in Saudi city of All-Hasa was result of Saudi anti-Islam policies: Allama Raja Nasir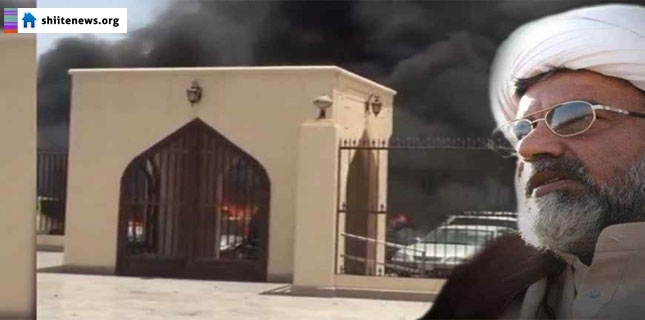 Blast in Shia mosque in Saudi city of All-Hasa was result of Saudi anti-Islam policies: Allama Raja Nasir
Shiite News: Central Secretary General of MWm Pakistan Allama Raja Nasir Abbas in a statement issued from the central secretariat said "Saudi government has completely failed to protect lives and wealth of its Shia citizens. Anti-Islam elements have once again targeted innocent worshipers in Al-Hasa during Friday prayers. Continuous attacks on mosques and Immbargahs in Al-Hasa and Qateef prove that Shia minority is insecure in Saudi Arabia".
He further said "Saudi Arabia's biased policies regarding Daesh and Al-Qaeda has become problematic not only for Middle East but also for Saudi Arabia. Israeli PM Netanyahu's recent statement is a blow to Saudi Arbia's so-called pro-Islamism and Daesh enmity. On the other hand, the US Foreign Minister's statement is also on record in which he had accepted that the US provides training to terrorists with Saudi funds".
"The whole Islamic world has become a target of unending fire due to Saudi government's biased politics', he added.